Linguistics and Languages
Explore our language and linguistics courses including undergraduate, Masters or PhD degrees.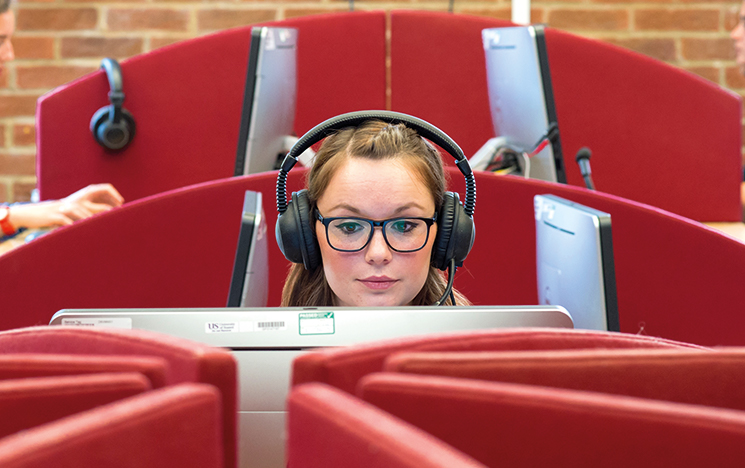 Language is a human phenomenon that comes to us as naturally as recognising faces and it's just as hard to explain in terms of how we do it and why we do it the way we do. At Sussex, you have the opportunity to approach language by taking linguistics or by studying a language as part of your degree.
In Linguistics, our interdisciplinary approach means you choose from a wide range of specialist areas. You'll examine language from psychological, cultural and historical perspectives, and develop your analytical and writing skills across different genres. You'll be part of a close-knit and supportive community of staff and students.
Studying a language gives you excellent communication skills, enhances your understanding of your own and other cultures, and helps you to operate effectively in a complex global society. At Sussex you can choose from multiple interdisciplinary combinations, reflected in the title of your degree.