Tamima's story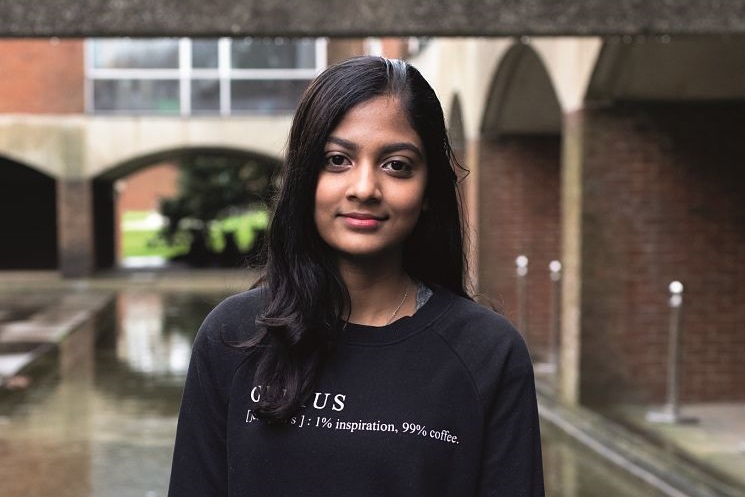 We have a lot of say in how and what we learn. I see that as a life skill. If you don't know how to think critically, you don't know how to live."

Tamima Chowdhury


International Relations and Development BA
'As an international student – I'm originally from Bangladesh but I grew up in Indonesia – I came to Sussex because I had heard about its great reputation in Development Studies, and also that it's really strong in the humanities and social sciences.
'What I really like about Sussex is that it teaches you to think on your own and to form your own opinions. It's not like you just sit in a room and have information thrown at you.
'There's a lot of engagement and support from the lecturers, who are experts in their field and are from different backgrounds. I enjoy the fact that I get to look at things from other perspectives. I am studying the politics of India and parts of Africa, and I'm not just getting one view.
'I also like it that you can help to design your module. We have a lot of say in how and what we learn. I see that as a life skill. If you don't know how to think critically, you don't know how to live.
'I really enjoyed living on campus in my first year. You have everything you need, and you are surrounded by nature. I like being in the Library and the Arts Piazza Café. Because Sussex is in the south of England the weather is a bit better, and Brighton is such a nice city.
'There's also lots of support and student societies for everyone to find their voice. I'm quite a shy person, but last year I was a Student Rep. There are opportunities to use you voice for good. '
You might also be interested in: