Sara's story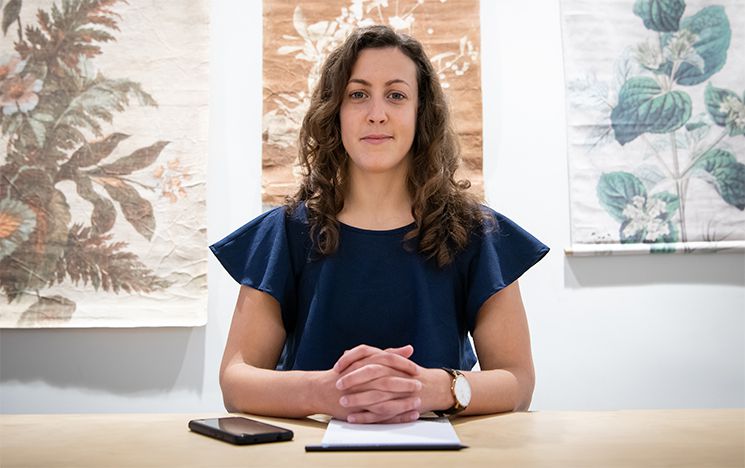 The diversity of thinking I experienced at Sussex really helps me now. It gave me space to explore things and go out into the world confidently."

sara osterholzer


International Business with German BSc
"It's been great for me to become an Entrepreneur in Residence at Sussex, particularly as the role is so aligned to what is important to me – helping young people into the world of business. It means I can share my experience to help others.
"There's something about Sussex that connects so much to who I am. I was born in Berlin and grew up in India, and loved that I had a very international friendship group at Sussex. The diversity of thinking I experienced at Sussex really helps me now. It gave me space to explore things and go out into the world confidently and passionately, believing in what I do.
"I chose to study International Business at Sussex because I had plans to travel. But I also knew university wasn't just about a degree, it was about the experience and all the other opportunities on campus.
"When I started looking for courses, Sussex came up as one of the top places for international business – with the bonus of being in Brighton!
"Business Studies is predominantly about problem-solving and realising that there's not a right answer, just different solutions. I decided it would be the most useful degree I could do because whatever you do, you're going to be working in a business, right?
"When I left university, I didn't have much experience but I had bucket loads of energy and passion. I did a marketing internship for a company in Brighton through the Sussex Santander Internship Scheme, and then I freelanced, helping to get different start-ups off the ground. I realised I really like working with early-stage businesses. I couldn't see myself going down the big corporate route.
"Because running a good business isn't easy, at The Good Business Club we figure out all the hurdles collectively. We see how businesses can support each other and learn from each other rather than struggling in isolation.
"For us, it's about working with businesses that have a purpose beyond just making a profit. We follow a framework that includes looking at how the business creates work that's fair for everyone, whether the supply chains are sustainable and ethical, and the impact of the business on the local and wider communities."
You might also be interested in: