Lucy's story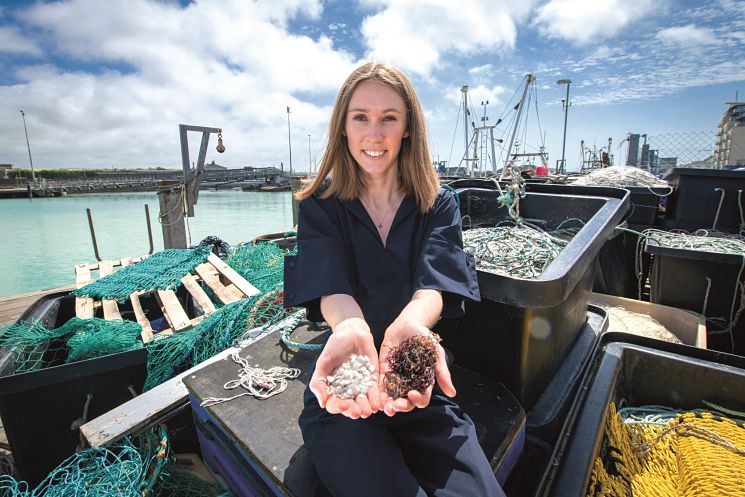 It was very exciting to win the James Dyson Award, and to start thinking about the commercialisation of my product."

Lucy Hughes


Product Design graduate
International James Dyson Award 2019 winner
'I was interested in studying Product Design at Sussex because it's one of the few places that has a circular economy module, which is about finding ways of designing without creating waste.
'I actually wanted to start with waste. I was always an avid watcher of BBC's Blue Planet, which showed the amount of pollution caused by plastic, and when I found out that the fishing industry in the UK produces a huge amount of fish waste, I challenged myself to turn it into a biodegradable plastic substitute.
'There were a lot of times at the beginning when things were going mouldy and I was wondering what the hell I was doing. But my tutors reminded me of the bigger picture, and I kept going because I knew that the justification of the project outweighed the end product. If the product wasn't good, then I could live with myself. But if the reason why I was doing it was flawed then I wouldn't be able to continue.
'Once I had come up with the basic material, created with a formula of red algae and fish waste, I continued testing it for different uses, such as for food wrapping, and for its biodegradability. When MarinaTex is in soil at the right temperature it will degrade in four to six weeks, which is faster than many other biodegradables.
'It was very exciting to win the James Dyson Award, and to start thinking about the commercialisation of my product. To begin with it was terrifying, but Sussex gave me the support and confidence to take it to market.'
You might also be interested in: