Ellie-Louise's story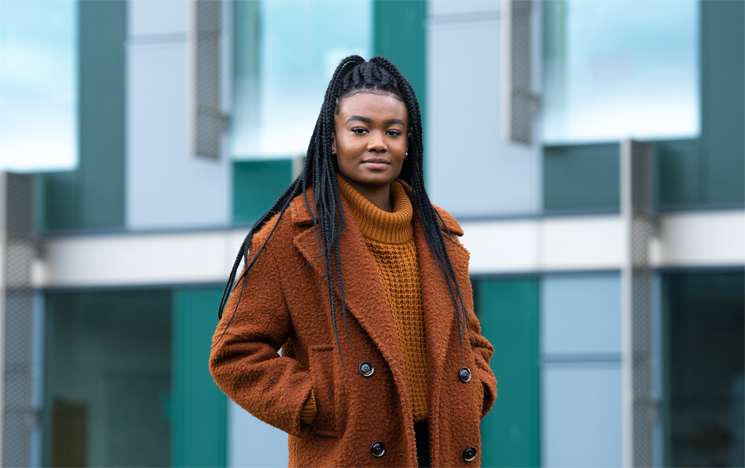 It's really cool that what I'm learning at work and at uni is interlinking."

Ellie-Louise Herbert


Marketing and Management (with a professional placement year) BSc

"Gaining real-world experience through a business placement has helped me massively, especially going into my final year. I can now see how the theories we're taught in our modules are directly related to what goes on in the business world.
"I spent my fourth year as a Junior Strategist at a strategic branding agency based in Brighton, called UnitedUs. They work with a range of clients – from healthcare to financial services and sports. I've continued working for them one day a week in my final year
"There are many branding agencies that only focus on visual identity design, but UnitedUs looks at the business as a whole and translates their brand strategies into organisational culture, product and services, and reputation building, through a mix of visual, verbal and experiential design.
"They put a lot of trust in me to do projects, which has given me so much confidence now to complete my degree. My final-year modules are strategic brand management, marketing strategy, branding and marketing communications, and I'm already familiar with so many of the terms we talk about, such as SEO (search engine optimisation) and the 'loyalty loop', which is how you keep your customers connected. It's really cool that what I'm learning at work and at uni is interlinking.
"I've spent five years at Sussex altogether as I did a foundation year. I came here for an Applicant Visit Day and I could see myself on campus. I enjoyed the whole vibe. I didn't get the grades for the course I'm on now, but doing the foundation year gave me the right skills and confidence. Now I can honestly say I have loved everything about it."
You might also be interested in: