be.AI Leverhulme Doctoral Scholarships (Leverhulme Trust)
Investigate how intelligence arises from the interaction of the brain with the body and the environment in order to build the next generation of more robust Artificial Intelligence systems. Over a period of seven years we will train 18 scholars in a unique interdisciplinary environment involving supervisors from many Schools and Departments at Sussex.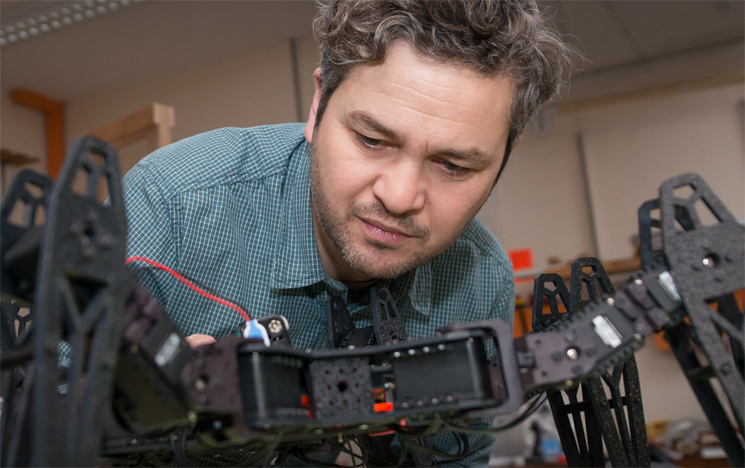 PhD scholarships
Applications for this award are now open.
About the scholarships
be.AI – biomimetic embodied AI – is a Leverhulme Doctoral Scholarship programme awarded in 2020.
Projects are offered within and across the disciplines of:
Artificial intelligence
Informatics
Robotics
Engineering
Neuroscience
Psychology
Philosophy
Digital humanities
Music.
You must be a PhD applicant, who is applying for a place with one of the participating schools (Life Sciences, Informatics, Psychology, Media Arts and Humanities).
As a be.AI student, you will have your PhD tuition fees and living allowance covered for 3.5 years. You will also have access to further funds for research expenses.
Funding and support
As a be.AI Scholar you will:
be funded for 3.5 years with a a tax free living allowance at the standard Research Council rate – currently £15,009 per year– and UK fees
be eligible for generous financial support of up to £4,000 per year for training and research expenses, such as conference trips and experimental costs
be eligible to apply for one of three 12 month postdoctoral research fellowships, available only to completing Leverhulme be.AI scholars
benefit from supervision by world-leading researchers in many different aspects of AI
benefit from taught courses in topics, such as ethics and data science.
Applications open in the autumn each year with a deadline for applications in the following January.
Projects
You can see proposed projects on the programme website. Or develop a proposal of your own linked to the following themes:
be.AI rooted in the understanding gained from biological systems
biomimetic AI
embodied AI
be.AI applications to robotics and hybrid systems
consciousness and be.AI
ethical AI
be.AI to understand human behaviour
be.AI in music
philosophy of be.AI
You can approach supervisors from this pool or within and across the disciplines listed above.
How to apply for a be.AI scholarship
To apply for one of the advertised projects, or to propose your own, you should apply for a PhD place at Sussex using the online PhD application system.
If applying for one of the advertised projects, you should use the advert as a starting point, and develop this into a more detailed research proposal. See guidance on writing a research proposal.
On the application form, choose the PhD course linked to the department of your chosen supervisor (e.g. Informatics, Engineering, Life Sciences) and enter "Leverhulme" in the "sources of funding" box.
Your completed application should include your project proposal, your CV and any other information requested e.g. degree certificates and transcripts and English language qualifications.
You will also need to complete the Leverhulme funding application [Word Doc 52.62KB] and email it to leverhulme@sussex.ac.uk.
---
More about the Leverhulme Trust
Find out more about the Leverhulme Trust.
---
---
You might also be interested in: