Biochemistry and Biomedicine
Our research can be summarised by the exploration of disease-causing genes and proteins and approaches to maintaining human and animal health.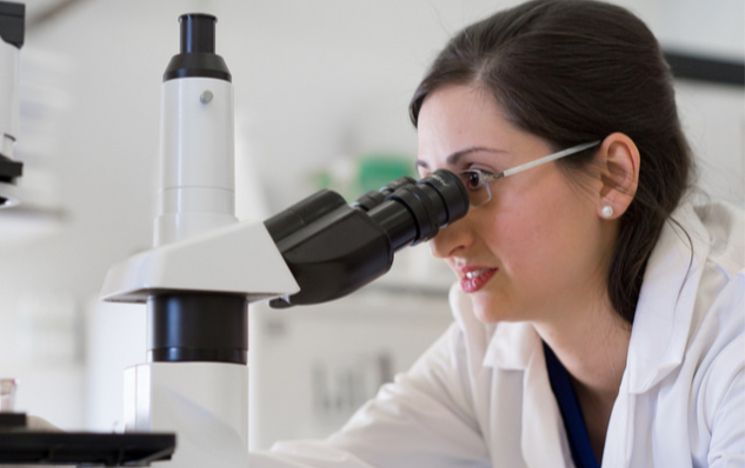 Research areas
Our work ranges from cell-based genome and proteome-wide analyses to experiments at single molecule resolution using cell biology, structural biology and bioinformatics.
Our research covers four areas of expertise. Find out more about the work of our scientists in each area:
Who we work with
We have many important internal collaborations with the:
We also work closely with many external research partners.
We are grateful to all of our funders which include:
the Medical Research Council
The Biotechnology
Bioscience Research Council
Cancer Research UK
The Wellcome Trust
Bloodwise
Action Against Cancer
Wysta Laboratories
The Kay Kendall Leukeamia Research Fund
Agform Ltd
The European Union
Evotech UK
The Royal Society
Innovate UK and more.
---
"The Biochemistry and Biomedicine Department at Sussex has a strong focus on human health and food security but there is also deliberate encouragement to complement this with the investigation of basic mechanisms in other organisms."
DR Leandro castellano


Head of Department of Biochemistry and Biomedicine
---
---
You might also be interested in: