News
At the mid-point: Policies and measures for achieving clean water and sanitation for all
Posted on behalf of: Sussex Sustainability Research Programme
Last updated: Friday, 21 July 2023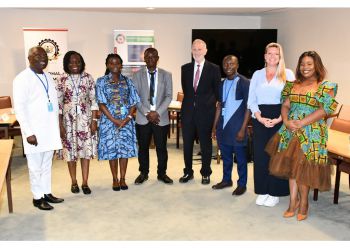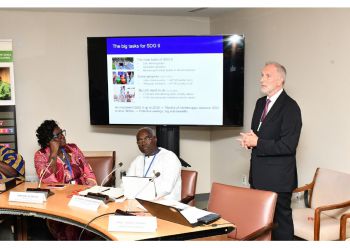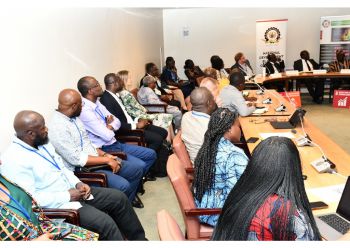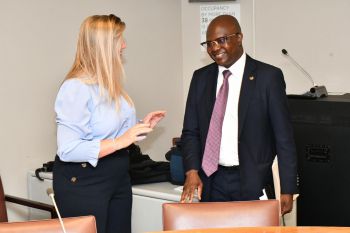 As the International Decade for Action on Water and 2030 Agenda marks its halfway point with progress off track on the 17 Sustainable Development Goals (SDGs), it is essential to reflect on progress in and solutions for realising Sustainable Development Goal 6 - ensuring access to water and sanitation for all.
The global water goal was one of the SDGs focused on at this year's important "at the mid-point" High-Level Political Forum on Sustainable Development (10-19 July 2023), an annual meeting of governments and experts held by the UN General Assembly in New York to review progress on the SDGs.
On this occasion the University of Sussex, Sussex Sustainability Research Programme (SSRP) and Government of Ghana convened an official HLPF Side Event for experts and delegates to debate priorities for reaching SDG 6, building on experience in Ghana and other countries.
SSRP's Programme Manager, Katie Hiscock, reflects: "As the PM of a Centre of Excellence dedicated to supporting interdisciplinary research across the University to help achieve the SDGs, being at the United Nations was a huge personal milestone and a privilege to be part of the discussions. Having (many moons ago) organised and managed a European Union wide partnership event at the European Committee of the Regions in Brussels on water efficiency and urban water management I now find myself facilitating a similar workshop, this time here at the United Nations High-Level Political Forum in New York.Yet, our progress on water related goals and targets remains alarmingly off track, especially given the importance of sanitation and clean and accessible water resources as dealmakers for the health and prosperity of people and planet."
Building on local experiences in Ghana and Uganda, discussing critical issues in building synergies across the SDGs and providing a platform for an open conversation across countries, stakeholders and partners to improve and strengthen WASH prioritisation and capacity-building. It was uplifting to see a packed-out conference space with passionate representatives keen to share, learn and continue to explore opportunities to better support transformations towards SDG 6.
In a speech at the event, Professor Joseph Alcamo, Director of SSRP, using a term coined by SSRP, said: "The key is to identify 'synergy drivers' – policies and measures that advance not only one SDG, but several SDGs at the same time, and save resources by doing so." As examples he gave unconventional/ecological wastewater treatment and wastewater reuse. These particular sanitation measures, he said, advance not only SDG 6 but also substantively SDGs for health, biodiversity and food security.
Dr Kodjo Esseim Mensah-Abrampa, Director-General, National Development Planning Commission, Ghana added that to achieve these synergies decision makers had to take a wider "whole systems view" rather than focus only on individual challenges in the water sector.
The side event entitled 'At the mid-point: Policies and measures for achieving SDG 6', built on SSRP's previous Ghana partnership successes in 2018 with a focus on the discussions of HLPF Day 2 and deliberations from the UN Water Conference in March 2023 where delegates emphatically called for greater collaboration and innovation to address the transboundary challenges and transformations needed to accelerate progress.
---
Keep your eyes out for a more detailed summary of SSRP's HLPF 2023 Side Event. In the meantime read more on the outcome of the High-Level Political Forum here.