News
Sussex Sustainability Research Programme selected as new Centre of Excellence
Posted on behalf of: Sussex Sustainability Research Programme
Last updated: Wednesday, 12 July 2023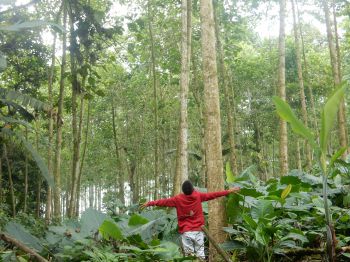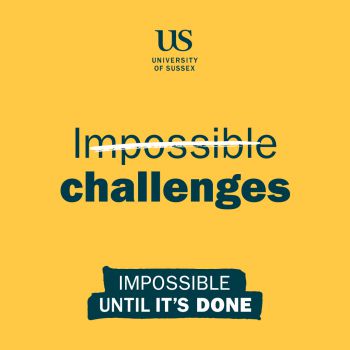 The Sussex Sustainability Research Programme (SSRP) is delighted to announce it has been selected by the University of Sussex as a Centre of Excellence, chosen for its collaborative and innovative research that addresses areas of global importance.
The United Nations adopted 17 Sustainable Development Goals (SDGs) in 2015, as a universal call to action to end poverty, protect the planet and improve lives. The mission of SSRP is to be a hub for delivering research to international, national and local stakeholders to help them achieve the SDGs. Its researchers come from a wide range of disciplines and are working on a similarly wide ranging set of innovative projects – on combining public health protection and forest conservation in indigenous communities, on new climate early warning systems tailored to pastoral and fisher communities, on identifying the links between drought, livelihoods and vulnerability to HIV.
Inspired by the idea 'impossible until it's done', the University has selected SSRP alongside 11 other new Centres of Excellence, all of which are carrying out highly innovative and potentially transformative research that will drive progress and make an important contribution to the planet and its people.
Professor Joseph Alcamo, Director of SSRP said, "We are delighted to be selected as a Centre of Excellence. Our research perfectly captures the University's motto of "impossible until it's done". In the face of daily headlines about climate change, biodiversity loss, violence, poverty and inequality, we remain committed to the big idea that research can genuinely change things and advance sustainability. Our research knows neither disciplinary boundaries nor political boundaries as we work with communities in Ecuador, Papua New Guinea, India and dozens of other places. Together with these stakeholders, and building on our new Centre of Excellence profile, we now aim to play a major role in SDG implementation close to home and around the world."
Commenting on today's announcement of the 12 new Centres, Professor Sasha Roseneil, Vice-Chancellor and President of the University of Sussex, said, "The great research challenges of our time demand bold thinking and collaborative, interdisciplinary approaches. Sussex's 12 new Centres of Excellence build on the University's long history of ground-breaking and innovative research that transcends the traditional boundaries between disciplines. Together they promise to make great strides in tackling the most urgent problems that face people and planet – problems that, as Nelson Mandela once said, seem impossible to solve until they are done."
Find out more about all twelve Centres of Excellence