Gender and sexuality
SCMR researchers are working to increase the visibility of how gender and sexuality impact migrants' economic, legal, social and political experiences, including in relation to sexual orientation and gender identity-based persecution, forced migration and asylum-seeking. We have built up a critical mass of researchers working in this field.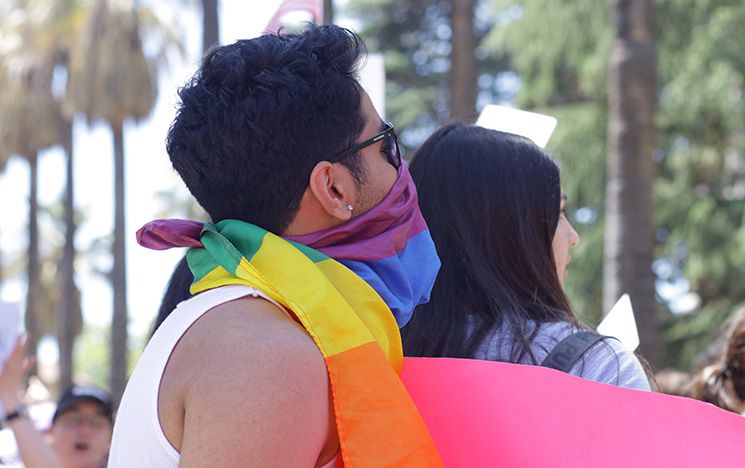 Protestors wrapped in a rainbow flag (Photo: Frazier, 2022)
Gender and sexuality
Read more below about selected current and past projects on migration, gender and sexuality.