Work with us
Find out more about working with the University of Sussex
The University of Sussex has a unique profile in quantum research. Our groups, organised through the Sussex Programme for Quantum Research and the Sussex Centre for Quantum Technologies, provide an exceptionally broad platform from which we explore fundamental research in ion-trapping, ultra-cold gases, photonics and materials. We also develop enabling quantum technologies and tools and are working with partners worldwide to realise transformative applications. With 17 active research themes in development across the Schools of Mathematics and Physical Sicences, Engineering and Informatics and Life Sciences, we are one of the top three most active UK universities in the field of quantum science. Our researchers are currently working on live projects worth at least £11m, supported by public sector grants, private sector investments and business collaborations.
Partners
We are connected with over 50 companies at both local and national levels and secured funding for both spin-out and collaborative enterprises. Two local SMEs we work closely with are:
AMD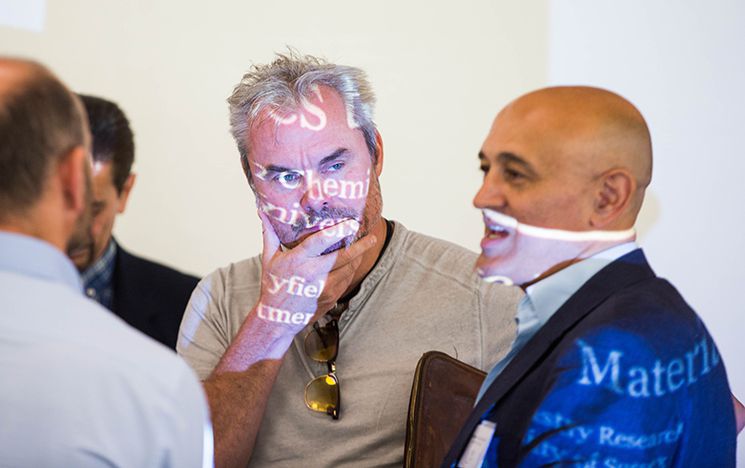 Advanced Material Development (AMD) funds programmes of research and development in materials nanotechnology and works on behalf of investors and governments globally. They focus on providing solutions to challenges which can be realised profitably through a variety of commercial arrangements. Applications based on leading liquid processing technology are being advanced rapidly on a path to commercialisation in the fields of conductive inks, signature management, functional coatings and nano bar-coding for anti-counterfeiting challenges.
CDO2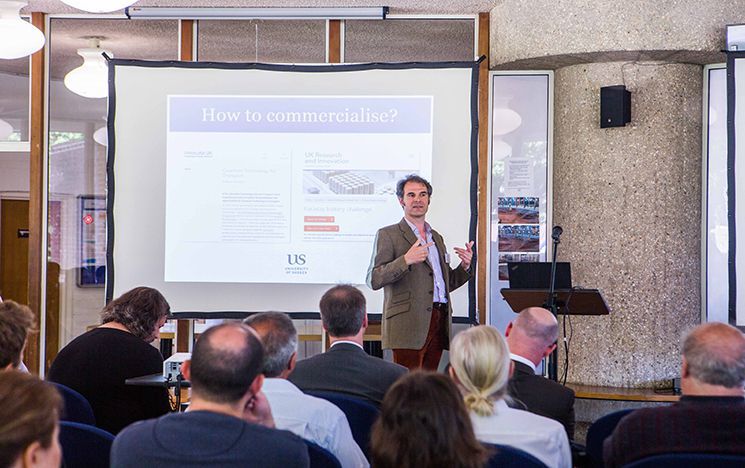 In collaboration with partner company CDO2, we are developing real-time current density imaging systems using classical and quantum sensors. These systems are used to measure the current flow inside electric vehicle batteries, to estimate their charge and health and detect faults early. This will significantly improve both safety and durability. These factors are key elements of the Faraday Challenge.
Work with us
We want you to work with us and take our research further. The University of Sussex offers a wide range of services to support collaborative research and develop commercial applications. Read more about how we can work together.