Sussex Quantum Partners
Sussex Quantum Partners will give industry access to pioneering research and support commercialisation of new quantum technologies.
About the scheme
In 2022, we will launch Sussex Quantum Partners, an industrial affiliates programme. This initiative will:
Provide a way for industry to work with us beyond traditional research collaborations
Create a rich environment for quantum research and innovation to reach commercialisation
Bring industry and academia together through promotional activities
Organise seminars with our researchers
Connect industry with academics and speakers through one-to-one meetings
Offer a membership scheme including two events per year (showcases, sandpit events, networking, workshops)
Support placement opportunities for students
Tiered packages for different levels of investment make the scheme available to companies of all sizes.
Talk to us today about Sussex Quantum Partners and register your interest.
Partners
We are connected with over 50 companies and are always looking to develop further relationships. Two local SMEs we work closely with are:
AMD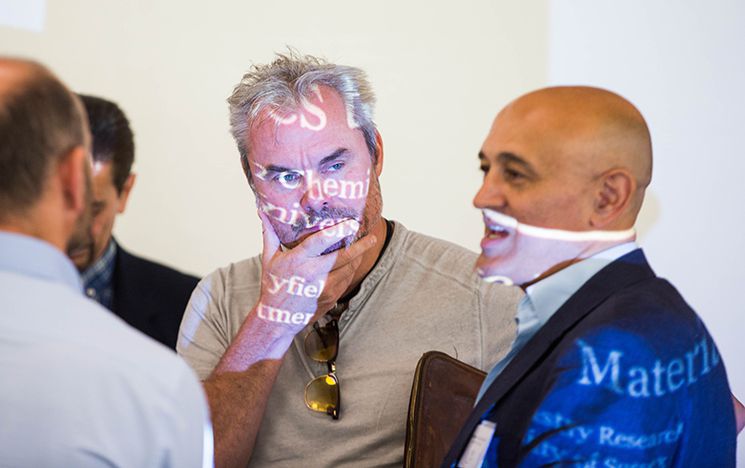 Advanced Material Development (AMD) funds programmes of research and development in materials nanotechnology, working on behalf of investors and governments globally. They focus on providing solutions to challenges which can be realised profitably through a variety of commercial arrangements. Applications based on leading liquid-processing technology are progressing rapidly towards commercialisation in the fields of conductive inks, signature management, functional coatings and nano bar-coding for anti-counterfeiting challenges.
CDO2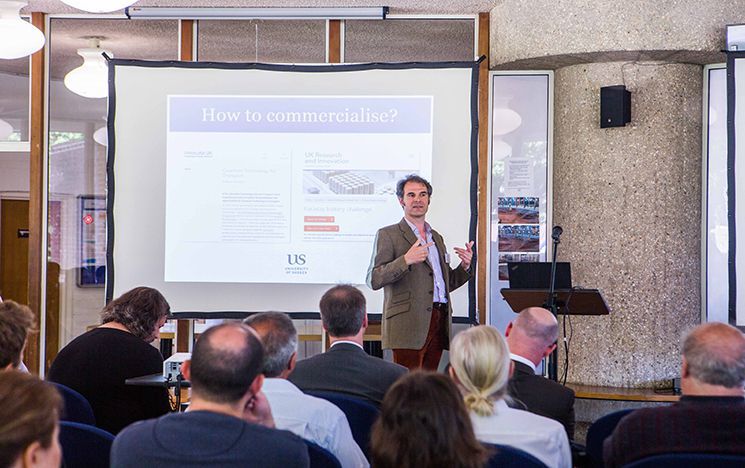 In collaboration with partner company CDO2, we are developing real-time current density imaging systems using classical and quantum sensors. These systems are used to measure the current flow inside electric vehicle batteries, to estimate their charge and health and detect faults early. This will significantly improve both safety and durability. These factors are key elements of the Faraday Challenge.