People
The Weidenfeld Institute of Jewish Studies is a thriving interdisciplinary research hub with particularly close links to the School of Media, Arts and Humanities. The team is comprised of academic staff, administrative staff and postgraduate researchers. We welcome proposals for new research projects and ideas for talks and presentations.
Institute Director

Gideon Reuveni
Ralph Emanuel Director of the Weidenfeld Institute
Core Fellows

Ivor Gaber
Professor of Journalism

Kate Marrison
Holocaust Education Officer

Katrin Steffen
DAAD Professor for Jewish East European History

David Tal
Yossi Harel Chair in Modern Israel Studies

Victoria Grace Walden
Senior Lecturer In Media and Film

Gerhard Wolf
Senior Lecturer in Modern European History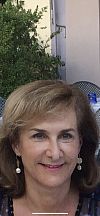 Diana Franklin
Centre Manager
The Weidenfeld Institute of Jewish Studies is supported by the Advisory Board.