Alumni
Explore the benefits of staying in touch with Sussex after graduation.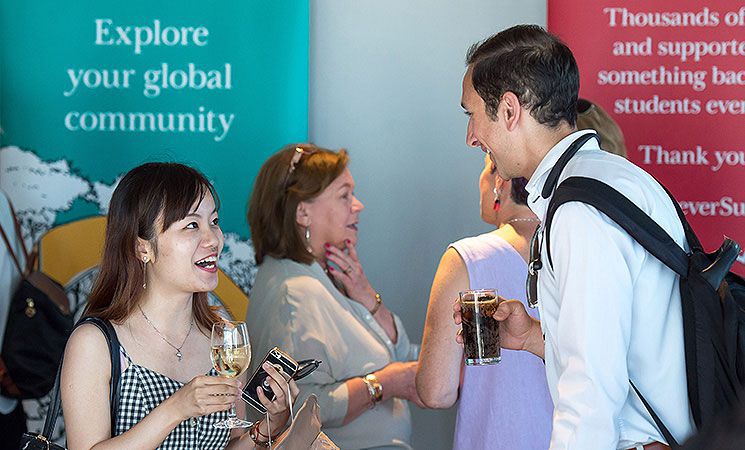 The Sussex Alumni Network
When you graduate, you become a lifelong member of a network of more than 200,000 alumni and supporters worldwide.
There are lots of free member benefits and services and we encourage you to take advantage of them straight away.
These include:
Staying in touch with Sussex
You can receive our annual magazine, Falmer, and monthly e-newsletters so that, no matter how far you travel, you will always feel connected to Sussex.
We'll also update you regularly through our alumni Instagram, LinkedIn, Facebook and Twitter pages.
Supporting the next generation
Over the years, you will have opportunities to give something back to support the next generation of Sussex students – whether that's your time, expertise or a charitable donation.
Your details
You can change your contact details and preferences at any time using our online alumni portal, by emailing alumni@sussex.ac.uk or calling the Development & Alumni Relations Office on +44 (0)1273 678258.
Your personal data will be stored and processed in accordance with the Data Protection Act (2018) and our Privacy Policy.
---
You might also be interested in: