Critical approaches to new knowledge relations
Margaret Sleeboom-Faulkner, Seyoung Hwang, Prasanna Patra, Achim Rosemann

with Bob Simpson, Salla Sariola, Rachel Douglas-Jones (Durham University), Marilyn Strathern, Monica Konrad, Birgit Buergi (Cambridge University)
This research studies the practical and conceptual implications of bioethical capacity building in international clinical trials and in stem cell research in society, focusing on Asia. It aims to contribute insight into the drivers of commercial and academic research institutions and forms of regulation by state and non-governmental organisations.
Findings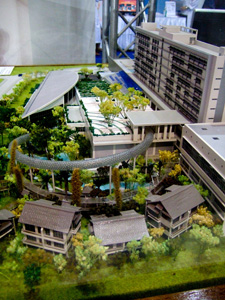 In international collaboration involving external funding agencies, the process of forming bioethics institutions differs substantially from those in state-supported projects. So the nature of international collaborations is essential to the kinds of bioethics institutions and guidelines developed in Asian contexts.
This research shows that scientists make many managerial decisions concerning their own research strategies on the basis of well-informed comparisons between the regulatory guidelines, wealth, facilities and dominant cultures of parts of the world. These decisions also affect the ways in which research guidelines and bioethics are interpreted, applied and developed.
A challenge to research in this area is the ephemeral existence of bioethics institutions. This research found that in war infested locations bioethics institutions are hard to find; in some countries bioethics committees seem to have an ad hoc nature; and, in some modern societies bioethics institutions resemble bureaucratic fortresses of power, whose links with science research and bioethics are hard to pin down.
The Research
The International Science & Bioethics Collaborations project is a joint research project combining researchers from the Universities of Sussex, Cambridge and Durham. Research is conducted using the ethnographic method of participant observation in hospitals, laboratories and bioethics meetings, as well as semi-structured interviews with scientists, medical professionals, patients and regulators. There is also a programme of regional collaborative workshops in Colombo, Bangkok, Seoul and Kyoto.
For more on this project visit the anthropology partnerships page.
Publications
Sleeboom-Faulkner, M. (2010) 'Contested embryonic culture in Japan - public discussion, and human embryonic stem cell research in an aging welfare society', Medical Anthropology, Vol. 29, Issue 1, February 2010
Sleeboom-Faulkner, M. (2010) 'National Risk Signatures and Human Embryonic Stem Cell Research in Mainland China',Health, Risk and Society, Vol. 12 Issue 3, June 2010