The 20th International Studying Leadership Conference
This year's conference will be hosted by the University of Sussex Business School, in the city of Brighton and Hove.
Leadership and the future of humanity

Sunday 11 - Tuesday 13 December 2022
Conference organisers: Professor Dennis Tourish and Dr Zahira Jaser, Department of Management at the University of Sussex Business School, UK.
The conference call for papers is currently open.
The deadline for submissions has now been extended to close on Monday 22 August 2022.
Call for Papers
Our world is beset by serious problems and challenges – climate change, the developing technological revolution at work, growing social inequality, sustainability, racism, violence against women and more. Populist leadership has soared in many countries, including the USA, Hungary, Poland and India. Meanwhile, the recent Covid pandemic underscored the fragility of our economic institutions and health systems.
Russia's invasion of Ukraine has brought war back once more to the European continent, and the importance of leadership to the fore. What is the role of the individual in history? How does dictatorial leadership embed itself within a vast country, and what leadership approaches are needed to resist it?
Examples of apparently successful leadership exist - see Suze Wilson (2020), for one example in the case of Covid. But we need to develop a better understanding of what works and what hinders organisations, communities and countries from developing better models of leadership more widely.
It remains noticeable that most leadership research has little to say about these issues. Rather, it remains preoccupied by relatively small-scale questions, usually addressed by survey methods that tend to reaffirm rather than challenge extant theorising. As Mats Alvesson and Dan Karreman (2016) have mischievously suggested: 'Sometimes one even gets the impression that leadership "as such" – practices, interactions, relations – is of less interest for researchers than questionnaire filling behaviour.'
In keeping with its traditions, this conference aspires to do better. We seek papers that ask big questions about important issues. We conceive these problems broadly, and not just in terms of business organisations. Submissions that address leadership in politics, the issue of climate change, the growth of social inequality and other significant global issues are particularly welcome. Dominant leadership theories (transformational, authentic, servant and others) seem pitifully inadequate in terms of addressing the problems that humanity faces. We welcome papers that outline new ways of theorising about leadership and that challenge mainstream approaches. The journal Leadership, with which this conference is closely associated, increasingly publishes papers with varied formats and novel methodologies. This conference also welcomes imaginative approaches and innovative methods.
We, therefore, accept submissions that connect in multiple forms to the conference theme of Leadership for the Future of Humanity. In particular, we welcome submissions that address the following topics:
- Critiques of populist, authoritarian, dictatorial leadership;
- Examples of leadership that successfully addresses the human aspects of our society and organisations;
- Theorisations of leadership that address the fundamental problems facing our planet (from racism to climate change);
- Ethics and leadership;
- Reflexive leadership;
- Methodological challenges of studying leadership and followership;
Whilst we encourage submissions linked to the conference theme, we will also welcome abstracts on any theme linked to research on leadership and allied fields.
We accept theoretical papers, empirical papers and methodological papers that explore leadership from a variety of perspectives, voices, and contextual backgrounds. Our selection process will ensure inclusivity, diversity and plurality. Proposed papers will be reviewed by the conference organisers and invited individuals prominently associated with the journal Leadership.
Keynote Speakers
We are delighted to announce our keynote speakers.
Professor Mats Alvesson
Lund University
Professor Alvesson's current research projects focus on leadership, functional stupidity in organizations and experiences of bureaucracy and managerial work in universities. His current research interests include critical theory, gender, power, management of professional service (knowledge intensive) organizations, leadership, identity, organizational image, organizational culture and symbolism, qualitative methods and philosophy of science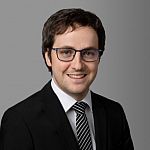 Dr Thomas Fisher
Institute of Management, Geneva School of Economics and Management
Thomas' work challenges common advice to lead authentically, ethically, with a transformational style. Instead, he argues that leadership needs to face the intricacies of reality by considering multiple, sometimes diverging professional demands. He also examines how CEOs and CFOs strategically adapt their public communication to partially diverging demands from different owners and how people talk about (their) leadership.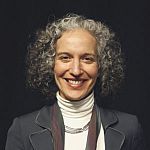 Professor Donna Ladkin
Antioch University Graduate School of Leadership and Change
Dr Donna Ladkin is an internationally recognized leadership and ethics scholar whose philosophically-informed publications explore aesthetic, ethical and embodied aspects of organizing and leading. Her current research focuses on examining the racial assumptions which underpin traditional leadership perspectives.
Dr Suze Wilson
School of Management, Massey University, University of New Zealand
Dr Suze Wilson's research examines why and how it has become normalized in recent decades to equate 'leadership' with grandiose expectations of 'transformation', 'vision', and 'charisma'. She argues that these ideas actually create undesirable pressures on leaders, grant them excessive powers, and rely on the problematic assumption that 'followers' are inherently inadequate.
Key Dates

Monday 22 August - Submissions close
Monday 12 September - Notification of decision on submissions & Early Bird Registration opens
Monday 3 October – Early Bird Registration ends
Tuesday 4 October - Standard Registration opens
Wednesday 9 November – Standard Registration closes
Sunday 11 December – Arrival and reception
Monday 12 December – 9.00-5.30 conference
Tuesday 13 December – 9.30-5.00 conference
There will be a conference dinner at the Conference venue on 12th December. The cost of this is included in the conference fee.
Introducing the conference team
Conference organisers:
Dennis Tourish, Professor of Leadership and Organization Studies, University of Sussex Business School. Email: D.j.Tourish@sussex.ac.uk
Zahira Jaser, Assistant Professor, University of Sussex Business School. Email: Z.Jaser@sussex.ac.uk
Conference Manager:
Aristea Markantoni, Research Engagement and Events Officer. Email: bsre@sussex.ac.uk