Marie Jahoda Annual Lecture
Monday 27th March 2023, 16:15 - 19:30 (GMT)
Venue: Bramber House, University of Sussex Campus
The Science Policy Research Unit (SPRU) at the University of Sussex Business School are delighted to host the 2022 Marie Jahoda Annual Lecture in-person, following last year's online lecture due to Covid-19. Launched in 1997, this annual event celebrates the outstanding contributions that Professor Marie Jahoda CBE made to SPRU.
This year's lecture will be delivered by Sir James Bevan, CEO of the Environment Agency, followed by a panel discussion and Q&A.
Agenda
Time
Session
16:15 - 16:45
Welcome Drinks Reception
16:45 - 17:00

Welcome and Introduction

Professor Steven McGuire, Dean, University of Sussex Business School, University of Sussex

Professor Jeremy Kent Hall, Director, Science Policy Research Unit, University of Sussex

17:00 - 17:40

Marie Jahoda Annual Lecture 2022: 'Our Earth, Our Future: Reasons to be Cheerful'

Sir James Bevan, Chief Executive Officer, Environment Agency

17:40 - 18:00
Q&A
18:00 - 18:10
Break
18:10 - 19:00

Panel Discussion: 'Thinking about the future, 50 years on'

Chair: Dr Adrian Ely, Reader in Technology and Sustainability, University of Sussex

Panellists:
Carlota Perez - Honorary Professor, SPRU
Saurabh Arora – Senior Lecturer in Technology and Innovation for Development, SPRU
Andrea Pérez Porres – Second Year PhD Student, SPRU

19:00 - 19:20

Q&A

19:20 - 19:30

Closing Remarks

Dr Adrian Ely, Reader in Technology and Sustainability, University of Sussex
About
Among her many activities whilst at SPRU, Marie Jahoda provided overall guidance to the interdisciplinary group that responded to the Club of Rome's "Limits to Growth" report. This year (2023) marks the 50th anniversary of that response, published in the UK as a book "Thinking About the Future" and in the journal Futures. The Club of Rome's report used system dynamic models to predict that continuing economic growth would lead to environmental collapse, and called for a "transition from growth to equilibrium". The SPRU team offered a different perspective, rejecting the notion of a zero growth economy and arguing instead for a shift in the composition of growth. Jahoda and colleagues argued that socio-political change could – by enabling such a shift – prevent collapse. In her own words "Man's inventiveness in changing social arrangements is without limits." Fifty years later, is this optimism still justified?
As Chief Executive of the Environment Agency, Sir James Bevan plays a leadership role in efforts around climate change mitigation and adaptation, as well as a range of other environmental sustainability challenges including waste, water and flooding. His Marie Jahoda Lecture will reflect on his seven years leading the Environment Agency and how despite the obvious challenges facing society he remains optimistic for the future. Sir James will reflect on great strides made in increases in democracy, rising prosperity and technological development and why, if we do the right things, these can be harnessed for a positive future for people, the climate and environment.
The acknowledgements in "Thinking About the Future" state that Jahoda "made it possible for a diverse and sometimes unruly group to cooperate fruitfully" in the production of the book. In this spirit of cooperation across different intellectual and political positions, this year's Marie Jahoda lecture will be followed by a panel discussion in which University colleagues will discuss the legacy of the "Limits to Growth" debate, and the implications for the future of science and technology policy.
---
Keynote Speaker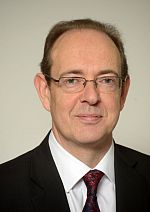 Sir James Bevan joined the Environment Agency (EA) as Chief Executive in late November 2015. Sir James has had a long career in government. His previous roles include:
• UK High Commissioner to India
• Chief Operating Officer, UK Foreign Office
• Visiting Fellow, Center for International Affairs, Harvard

He has also held a number of senior posts in the Foreign and Commonwealth Office including posts in Washington, Paris and Brussels. Sir James has a BA Honours in Social Anthropology from the University of Sussex. He was made a Companion of the Order of St Michael and St George (CMG) in 2006 and was awarded a Knighthood in 2012. Sir James was also awarded an Honorary Doctorate by Sussex University in 2012.
---
About Marie Jahoda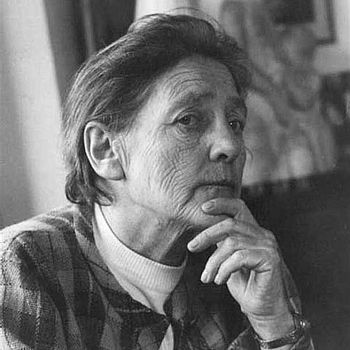 Marie Jahoda was born in Vienna in 1907. In 1928 she earned her teaching diploma from the Pedagogical Academy of Vienna, and in 1933 her Doctor of Philosophy in Psychology from the University of Vienna. In 1937, she fled Austria, staying in England during World War II. In 1946 she emigrated to the United States. During her time there she worked as a researcher for the American Jewish Committee and Columbia University and as a Professor of social psychology at New York University where she founded the Research Centre for Human Relations.
Marie came to the University of Sussex in the 1960s and played a full part in the academic life of the University and its governance.
After her official retirement at 65 years old, Marie began a new period of active creative work participating in the interdisciplinary research of the Science Policy Research Unit (SPRU). She made major contributions to research programmes on social and technological forecasting and the social psychological consequences of prolonged unemployment.
Marie's work has been recognised with a prestigious Kurt Lewin Memorial Award from the American Psychological Association and was belatedly honoured by the German Social Democratic Party and by the Austrian Social Democratic Government. She was awarded an honorary degree by Sussex in 1973 and received a CBE in 1974.
---
Past lecture speakers
In 1997 the inaugural Marie Jahoda annual lecture was given by Sir Robert May, Government Chief Scientist.
Other speakers have included:
Professor Helga Nowotny, founding member and former president of the European Research Council
Professor Jeremy Farrar, Director of the Wellcome Trust Professor Jeremy Farrar
Sir Paul Nurse, President of the Royal Society and Director of the Francis Crick Institute in London
Professor Linda Wilson, President of Radcliffe College, Cambridge, MA
Professor Chris Freeman, founder and first Director of SPRU
Professor David King, Government Chief Scientific Adviser
Baroness Sharp, House of Lords
Lord Giddens, former director of the London School of Economics
Professor Sir Gordon Conway, Chief Scientific Advisor, Department for International Development
Sir Howard Newby, Vice-Chancellor, University of the West of England
Professor Carlota Perez, Professor of Technology and Socioeconomic Development, Technological University of Tallinn, Estonia
Professor John Beddington, Government Chief Scientific Adviser
Calestous Juma, Professor of the Practice of International Development and Director of the Science, Technology, and Globalization Project at Harvard Kennedy School
Professor Jennifer Rubin, Executive Chair of the Economic and Social Research Council

Professor Michael Billig, Emeritus Professor of Social Sciences at Loughborough University
---
You might also be interested in: