Sussex Energy Group Keynote Lecture
The Sussex Energy Group Keynote Lecture is an annual event hosted by one of the largest independent social science energy policy research groups in the world.
Next lecture
Check back here or join the Sussex Energy Group mailing list for updates on the next lecture. You can also follow the Sussex Energy Group on Twitter.
---
Last lecture
Sussex Energy Group Keynote Lecture 2021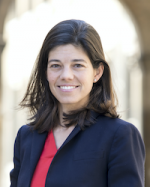 Professor Laura Diaz Anadon: Technological Change in Energy and Green Industrial Policy
Wednesday 17 February 2021, 5.30pm-6.30pm GMT
The Sussex Energy Group (SEG) Keynote Lecture 2021 was given by Professor Laura Diaz Anadon.
Energy technologies are experiencing a period of rapid change. This change is helping society rise to meet the climate challenge and also spurring research within a wide range of related disciplines.
In addition to technological change, we now have increasing experience of climate harms and better knowledge of the co-benefits of climate action. We are also experiencing the rise of social movements calling for a low carbon future. Together, these factors have combined to create the current momentum behind industrial policies for a green recovery.
But how, and to what extent, do different policies incentivise energy technology innovation and competitiveness for a just energy transition?
In her talk Prof Anadon shared key insights from research addressing this question. She explored trade-offs across goals in policy design and the need to analyse technological change along the supply chain, and examined the role of emerging economies, the importance of technology characteristics, and approaches to uncertainty.
Watch the recording on YouTube.
About Professor Laura Diaz Anadon
Professor Laura Diaz Anadon holds the chaired Professorship of Climate Change Policy at the University of Cambridge and is Director of the Cambridge Centre for Environment, Energy and Natural Resource Governance (C-EENRG). She is also a Research Associate at the Belfer Center for Science and International Affairs at Harvard University.
Prof Anadon works with policymakers around the world. She is a Lead Author in the 6th Assessment Report of the Intergovernmental Panel on Climate Change (IPCC) Working Group III on Climate Change Mitigation, a member of the Carbon Trust Breakthrough Ideas Steering Group and the Cambridgeshire & Peterborough Independent Commission on Climate.
Her current research focusses on understanding what drives energy and environment-oriented technological innovation, evaluating the impact of different policy instruments, managing uncertainty in policy making, and assessing the links between different decarbonisation policies and other societal goals.
---
Past speakers