Sussex Energy Group Keynote Lecture
The Sussex Energy Group Keynote Lecture is an annual event hosted by one of the largest independent social science energy policy research groups in the world.
Next lecture
Sussex Energy Group Keynote Lecture 2022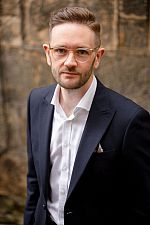 Chris Stark: Title TBC
**REVISED DATE: Wednesday 30 November 2022, 5.30pm-7.00pm GMT**
The Sussex Energy Group (SEG) Keynote Lecture 2022 will be given by Chris Stark.

Chris Stark is the Chief Executive of the UK Climate Change Committee (CCC), the independent authority on tackling climate change under the UK's Climate Change Act. Chris leads a team of analysts and specialists, offering expert insight into the challenges of reducing UK emissions and adapting to the changing climate.  
Chris led the CCC's work to recommend a 'Net Zero' target for the UK – and has since directed detailed analysis and advice on the UK's path to carbon neutrality. He speaks regularly on the transition to a zero-carbon economy and the need to confront climate change with urgency.
The lecture will be held on campus (venue TBC) with a drinks reception. A recording will be available after the event.
Register for the event on Eventbrite.
Join the Sussex Energy Group mailing list for updates. You can also follow the Sussex Energy Group on Twitter.
---
Past speakers