University of Sussex vows to strengthen fruitful relationship with local community
Posted on behalf of: University of Sussex
Last updated: Wednesday, 13 February 2019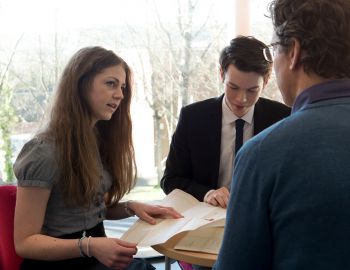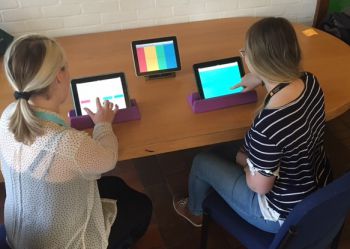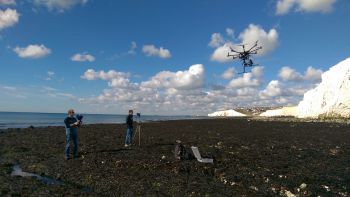 The University of Sussex has committed to doing even more for its local community in response to a major new report which highlights the huge amount of inspiring civic activity already taking place across the higher education sector.
Sussex is one of 30 universities to sign the Civic University Agreement in which universities pledge to expand the role they play in their communities even further through an evidence-based analysis of the local needs, developed collaboratively with local partners.
The Civic University Commission, funded by the UPP Foundation, launches in Parliament tomorrow (Wednesday 13 February 2019) after almost a year of evidence gathering from a wide range of sources to understand how universities operate and how they can serve their locale, as well as play a global role.
Adam Tickell, University of Sussex Vice-Chancellor, said: "We are proud of all that we are currently doing to make Brighton and Hove and the wider Sussex region a better place.
"Ensuring that the University is engaging in a meaningful way with people, organisations and communities at a local, regional, national and international level, is a key pillar of our new vision for the institution over the coming years. Signing the Civic University Agreement just strengthens our commitment to serving the community on our doorstep even further."
As part of its evidence to the commission, the University outlined the big and small contributions its staff, students and volunteers already make to the local community.

The University has a number of successful partnerships with local councils and health bodies, including providing a support service for parents with autistic children, advising council officers on the best approaches to resettling refugees, a project helping to further understanding of local coastal erosion and predict future changes to local cliff faces and the UK's first clinic to prevent family transmission of anxiety.
More than 1,000 students undertake volunteering work in the community each year to the benefit of a huge range of local charities and organisations. Examples range from the award-winning Role Models project which empowers students to create and deliver workshops at local schools on issues such as mental health and wellbeing to the Sussex Community Legal Education initiative where third-year law students provide free legal advice on family, employment, housing and welfare law to local residents.
Professor Tickell said: "Here at Sussex we whole-heartedly subscribe to the notion that, as a university, we are responsible not only to our students and our staff, but also to the places around us. Through the transformative power of education, research and engagement, the University of Sussex is working for a better world, for the benefit of people in both our local neighbourhoods and our wider global community.
"By signing the Civic University Agreement, we have agreed to set out clearly, coherently and creatively how we will fulfil that responsibility in ways that will exceed the significant achievements we have already made."
The commission's report is released this week, with a parliamentary launch taking place tomorrow.
If you'd like to leave a comment, enter your ITS username, password, and your comment. The comment may need approval before it is displayed, so don't expect your comment to appear right away.
By submitting a comment you are agreeing to the Acceptable Use Policy.