New autism advice service for local parents launched
Posted on behalf of: School of Psychology
Last updated: Wednesday, 5 April 2017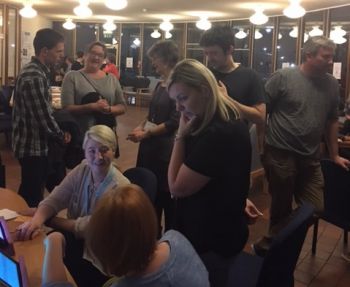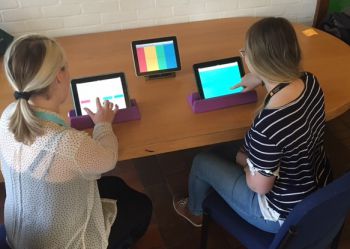 Psychologists at the University of Sussex have joined with a local council as part of a new service for parents with autistic children.
The CLASS+ service, run by the Inclusion Special Educational Needs and Disabilities Service (ISEND) at East Sussex County Council (ESCC), will provide a weekly advice line, coffee mornings and training workshops to parents in the East Sussex area.
The CLASS+ events will also see researchers at Sussex's Children and Technology Lab (ChaTLab) sharing the latest autism-related research with parents.
More than 30 people attended the University's campus last week (28 March) for the launch of the scheme, which is set to run for the next three years.
Feedback from parents included: "This service has come just at the right time," and "It's great to know that there are others out there with the same issues. I don't feel quite so alone now."
The ChaTLab, based in Sussex's School of Psychology, focuses on researching how technology can be used to understand and support children's development.
During the event, parents enjoyed trying out specially-designed apps and games that help children with autism to work together – including a colour‑matching challenge and an app to make shared grammar learning fun.
Dr Nicola Yuill, Senior Lecturer in Psychology at the University of Sussex and lead researcher at the ChaTLab, commented: "We're thrilled to be working with ESCC to provide much-needed support for local families.
"I'm also looking forward to sharing the latest in autism research with parents and teaching them how to put this into practice."
The CLASS+ team will complement ESCC's existing CLASS service, which supports schools to meet the needs of pupils with autism.
Anna Withers, a Specialist Practitioner who leads CLASS+, added: "A lot of young people appear to manage well at school, but the home environment is more challenging for them.
"We want to support parents to develop their own skill sets and their own understanding of autism – both through our training sessions, but also through meeting other parents at our coffee mornings."
More than 100 parents have already expressed an interest in using CLASS+ services, which will be provided in areas covered by East Sussex County Council.
The ChaTLab is involved in a number of research projects involving autism and have recently partnered on a new grant with the University of Edinburgh to look at communication in autistic children.
The project, funded by the Economic and Social Research Council (ESRC), will explore the differences in how children with autism use words and language structures in their conversation.
This will help the researchers to better understand why children with autism don't converse in the same way as other children, which could enable better support for these young people.
If you'd like to leave a comment, enter your ITS username, password, and your comment. The comment may need approval before it is displayed, so don't expect your comment to appear right away.
By submitting a comment you are agreeing to the Acceptable Use Policy.