Meet the Sussex student role models helping local teenagers
Back in 2014 a small group of Sussex students wanted to give something back to their local community. They weren't quite sure how to go about this but knew they wanted to help young people in particular, and so they approached the Students' Union to see what they could do.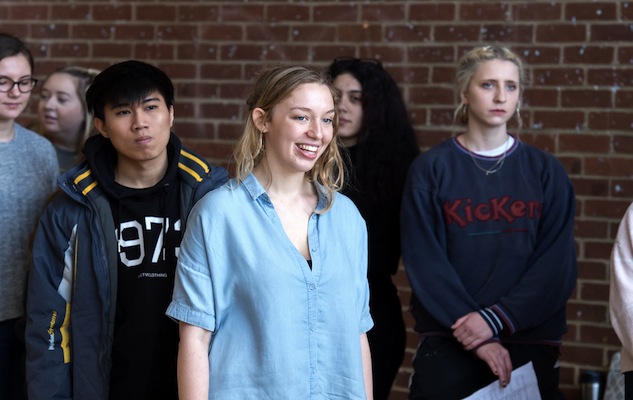 After speaking to schools in the local area, the Students' Union saw an opportunity for students to help with Personal, Social and Health Education (PSHE) lessons and mentoring pupils. Brighton Aldridge Community Academy (BACA), a secondary school near the University campus, was particularly keen to take on student volunteers and so the Role Models project was started.
Four years later, the project has 120 students who work with around 200 young people. From just a small handful of students at the beginning, the now over-subscribed Students' Union project is a popular choice for students who want to volunteer in their local community.
---
Role Models has transformed my time at university. The skills and friends I've made at Role Models have made me so much more confident and I feel so much more part of the community.

"

Student volunteer


University of Sussex
---
Leading by example
Tasha Mansley recently became the full-time coordinator of the Role Models project, having volunteered for the scheme during the final year of her undergraduate degree in English and film studies.
She says: "I was volunteering between writing my dissertation and studying for exams. I enjoyed it so much that I was taking on extra work to prepare for the sessions and read up on the topics."
After graduating, Tasha spent some time working as a team leader in youth camps and then as a teaching assistant in a local school. But when a full-time position supporting the project became available at the Students' Union, she leapt at the opportunity.
"Ever since taking part as a student volunteer, I've been so passionate about the project," she says. "I'm really pleased to have the chance to work on it full time."
As the project's lead, Tasha helps to organise the training for the students and arranges the workshops with the school, whilst also inspiring the students with her enthusiasm and passion for youth work.
'Think back to when you were 14'
A comprehensive training programme ensures that students have the tools they need to deliver effective workshops, such as a range of different hands-on activities to engage teenagers. The training has been developed with the support of a teaching fellow in Education at the University, Dr John Parry MBE, and the University's school of Education and Social Work.
Students start their training by asking themselves what they wish they had known when they were 14 years old. They spend time sharing their ideas and experiences, before developing workshops designed to help young people to discuss issues they might be facing.
---
I feel comfortable now, because I know them. It's nice having other people we can talk to.

"

Year 9 pupil


Brighton Aldridge Community Academy (BACA)
---
The aim of these workshops is to create a supportive environment that allows the group to talk in an open and honest way about a range of topics such as mental wellbeing, sexual consent and body image. Regular input from the pupils helps the students to delivers sessions that are relevant and interesting to the teenagers.
The sessions also benefit from the closeness in age between school pupils and the students. This 'near-peer' model of mentoring helps the young people to open up and ask questions, which they might feel less comfortable asking a teacher or other adult.
That pupils are so positive about the project shows how much benefit it can have for all involved. Each workshop gives young teenagers the opportunity to talk about issues that matter to them in a way which is not always possible in a busy classroom setting.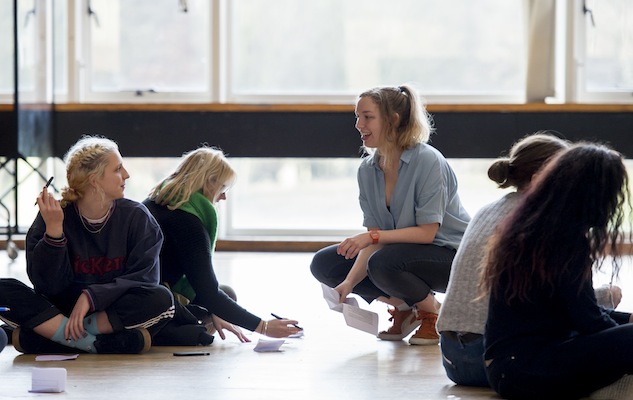 Going from strength to strength
Tasha says it's easy to see why the Students' Union-run scheme is also popular with students looking for volunteering opportunities. They not only get the chance to broaden their horizons and look beyond the campus, but they also gain important skills in effective communication, workshop facilitation and teamwork.
"When I joined the scheme in my final year of uni, the Role Models project not only gave me a real sense of purpose but also helped me to secure my job as a learning support assistant. Employers really value these skills."
The scheme also has the added benefit of being an accredited module, which can count towards a student's degree course due to its unique combination of theory and practice.
But it's not all about course credits, transferrable skills and employability. Each participant leaves the scheme having given something back to their local community as well as learning something about themselves. Through sharing their own experiences and learning to trust one another, they also forge friendships, which can have a big impact on their experience as a student.
With such enthusiasm for the project, Tasha is understandably excited for its future. Thanks to a recent funding grant from the Sussex Learning Network Collaborative Outreach Programme, part of HEFCE's National Collaborative Outreach Programme, the project can now expand into six more schools and this will allow even more Sussex students to make a difference to the lives of local teenagers.
---
You might also be interested in: