Free law advice clinic at the University of Sussex reopens
By: Anna Ford
Last updated: Wednesday, 13 December 2017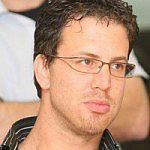 Residents in Brighton, Lewes and surrounding areas can access free legal advice at the University of Sussex, now that the Sussex Clinical Legal Education project has reopened after the start of term.
For the first time the clinic is now providing advice on matters of criminal law, following a previous successful pilot.
Law students at the university, alongside their tutors and qualified solicitors, provide free legal advice to members of the local community on:
Family law (this covers divorce, separation, children's issues, co-habitation)
Employment law (covering matters like employment discrimination, unfair dismissals, zero-hour contracts)
Housing and welfare law (such as anti-social behaviour, harassment from landlords, illegal eviction and tenancy deposit disputes)
Criminal law (including advice for suspects, appeals against conviction or sentence, prisoner rights)
Dr Amir Paz-Fuchs from the School of Law, Politics and Sociology at the University of Sussex, runs the Sussex Clinical Legal Education project. He says:
"Fewer and fewer people qualify for legal aid these days, so there's never been a greater need for free, accurate legal advice. Our clinic teaches our students how to advise real people on their problems, but also sees the University of Sussex playing its part in its community. We give free, accurate legal advice to people who need it. I'd urge anyone struggling with a legal issue to contact the clinic to see if we can help."
Liam Lane, a third-year student who volunteers in the advice clinic, said:
"The brilliant thing about the clinic is that it is such a different module compared to all others available in the Sussex law school. It provides us with practical experience to help clients, engage with the local community and provide some first-hand experience that will help us when we graduate from university. It is exactly the sort of experience that chambers, firms and other prospective employers are looking for.
"Aside from the employability aspect, to be able to help change a person's life for the better when they are in distress is a real buzz, and nothing else is truly like that. Fundamentally, that is what law is all about, making a difference!"
The clinic is open on Wednesday afternoons and is mainly located at the University of Sussex in Falmer. People seeking legal advice should make an appointment by calling 01273 876797; emailing lawclinic@sussex.ac.uk; or applying via a form at www.sussex.ac.uk/law/clinical-legal-education/free-legal-advice. The students give legal advice only after they have discussed the matter with a qualified lawyer.
The Sussex Clinic Legal Education project also works with the Citizens Advice service. Students deliver advice to clients face to face and by telephone, email and webchat - having been trained by Citizens Advice.
In addition, students act as 'legal companions' at the Brighton Family Court, helping litigants in person to fill out forms and prepare their brief for the court.
In the last academic year, the project gave legal advice to over 200 people from the local area.