Examples of undergraduate students' projects
Rituals in a pandemic: Sussex
An Ethnographic Film by Indiarose, Mia, Molly and Nasser.
Changing tides: A new social reality
Casa Tochan
A photographic essay by 3rd year Frankie Mills on Casa Tochan, a migrant shelter in Mexico City.
View the essay: Casa Tochan [PDF 2.28MB]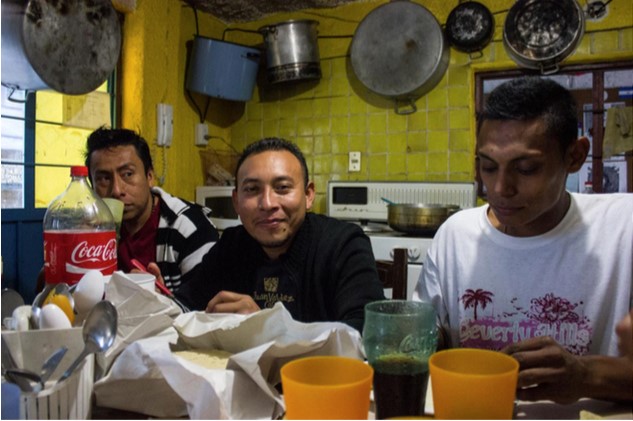 The Anthropology of Migration

Culture and Capitalism - A Sussex Anthropology blog

The rise of collaborative consumption
Indigenous People - Representations and Misconceptions
A Stop frame animated poster by Eliza Darby
Short ethnographic films by first year students
Below are first year films produced for the Ethnographic Film Module taught by Raminder Kaur in Autumn 2012. As part of the project, the students explored the wider university, neighbourhood and city to ethnographically record elements of local life that they were interested in.
The students gained experience and skills in filming and recording and covering issues related to representation, ethics, process and social interactions.
Busking: Gifts in the Public Sphere
by Luih Tuckwell, Fran Yelf, Lara Hendry and Xiafei Li
The Meal
by Eliza Darby, Evan John, Kerensa K. and Rima M.
Airing Dirty Laundry
by Keya Khandaker, Martha Lloyd-Evans, Connie Nuttall, and Vanessa Sackey
Fieldtrip websites
The following websites were created by second years students as part of their Anthropology Fieldtrips Module:
Anthropology and Real-Life Issues
Run and become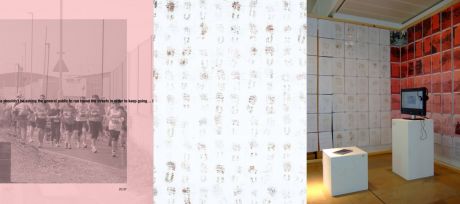 Run and Become is a Creative Campus Initiative project run from the Department of Anthropology at the University of Sussex. As well as a cultural project, it is also a research project, aiming to improve our understanding of the human factors involved in training for and completing a marathon run. The two key themes are motivation and transformation. What motivates people to carry on training and carry on running, through the dark days of winter, and when the pain of 'the wall' hits them? How are people transformed through the act of training and running a marathon – bodily, emotionally, personally?
Run and Become: Motivation and Transformation at Brighton Marathon from Jon Mitchell on Vimeo.