Improving the international response to epidemics through the power of anthropology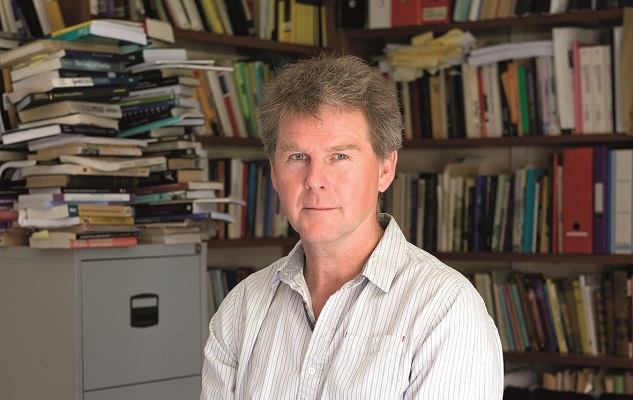 From not respecting burial practices and attitudes to death to not understanding the political and economic tensions in the region, the situation was rapidly deteriorating.
"The Ebola epidemic was as much an epidemic of mistrust as a virus," argues James. When humanitarian agencies arrived in West Africa they faced hostility and fear. There were riots against the Ebola treatment centres, and local communities blocked aid reaching their villages. They were worried that the response teams were bringing death to them – either as part of some genocidal practice or to get rid of people so that outsiders could take over the mines that are the source of so many livelihoods in the region.
Gathering together regional anthropologists and specialists in the anthropology of humanitarian emergencies, James helped form a team that would provide local knowledge and social analysis. Collaborating with the Institute of Development Studies, the London School of Hygiene & Tropical Medicine, and the Universities of Exeter and of Njala in Sierra Leone, the Ebola Response Anthropology Platform was born.
Establishing a web portal through which members of the Platform could quickly and collectively answer questions coming in, the team was also co-opted as a government subcommittee as part of SAGE, the Scientific Advisory Group for Emergencies. Academic insight was feeding straight in to government policy.
Members of the panel also took on consultancies, establishing and evaluating community-centred approaches to the Ebola response. It was very much about devolving responsibilities into local communities and rebuilding trust – a more respectful engagement so that help could reach the people who needed it.
"What does it say about our modern world that the people who were trying to help were viewed as assassins?" asks James. "This is what modern anthropology is all about. It's a two-way street – offering understanding of the local social and political picture to outsiders and showing the broader globalised world how it's interpreted locally. This insight is crucial to an effective response to an epidemic."
Two Parliamentary enquiries – through the Science and Technology Committee and the Development Committee – have clearly signalled the importance of the Platform to the Ebola response. "There's been public recognition of the value of anthropology. It's been a huge step forward in changing perceptions of the discipline," says James. The UK Department for International Development (DFID) praised the Platform and the World Health Organization have now specified that they will use anthropologists in all epidemic responses from now on.
Members of the Platform are now working with DFID and the Wellcome Trust to develop it as a model for other epidemic responses. "If you want a response to be effective," concludes James, "hire an anthropologist".
---
Ebola Response Anthropology Platform
Find out more about the Ebola Response Anthropology Platform.
---
Last updated: 8 November 2016
---