Supporting Research and Enterprise
Research and Enterprise Services sits at the heart of research and knowledge exchange activities at the University of Sussex.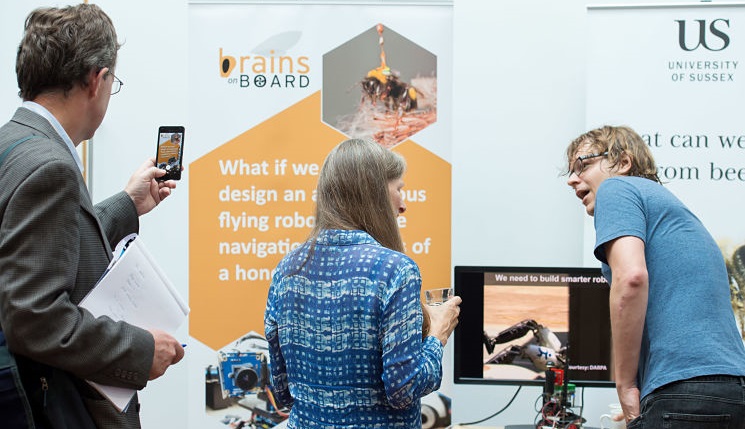 Research and Enterprise services at the University of Sussex provides researchers with expertise and support throughout the research life cycle and throughout their whole career. We help researchers to secure research funding and to have impact outside of academia through public engagement, partnerships and regional and business engagement activities.
The division has a number of teams, including the Doctoral School, the Research Development team, the Research Finance office, the Research Quality and Impact team and the Research Governance office, which helps support researchers to uphold the highest standards of ethics and integrity in all of our research activities.
Research Quality and Impact team
The Research, Quality and Impact team helps researchers achieve real impact in the wider world through capacity and skills building and by planning for and supporting impact from ongoing research and through building external partnerships. It helps researchers produce high quality research outputs and provides support on research strategy and policies.
It is also responsible for managing the Research Excellence Framework, the system for assessing the quality of research in UK higher education institutions.
Research Impact enquiries: rqi@sussex.ac.uk
You can also follow the team on Twitter: @SussexUniRQI
Research development team
The Research Development team helps researchers at the University identify funding opportunities, supports the development of strong proposals, manages contractual arrangements and carries out financial administration. The team is also responsible for supporting the University's consultancy services.
Research development enquiries: research_support@sussex.ac.uk
Developing researchers: Doctoral School and undergraduate research programme
We help researchers throughout their whole career. The Doctoral school and undergraduate research programme supports undergraduate researchers, postgraduate research students and postdoctoral researchers.
The Doctoral School provides professional research development and skills training to over 1,300 doctoral researchers. It provides PhD students with the skills training and professional development support they need to successfully complete their PhD and prepare for their future careers. They provide a year-round programme of workshops on topics such as library and academic skills, the doctoral process, communications and the latest technology for research.
Research and Enterprise also provides support to undergraduate students through a programme that helps high achieving undergraduate students work with our top research faculty during the summer vacation.
Doctoral study enquiries: doctoralschool@sussex.ac.uk
Undergraduate research enquiries: undergraduate-research@sussex.ac.uk
---
You might also be interested in: