Our research integrity
The University of Sussex is committed to promoting and upholding the highest quality academic and ethical standards in all its activities.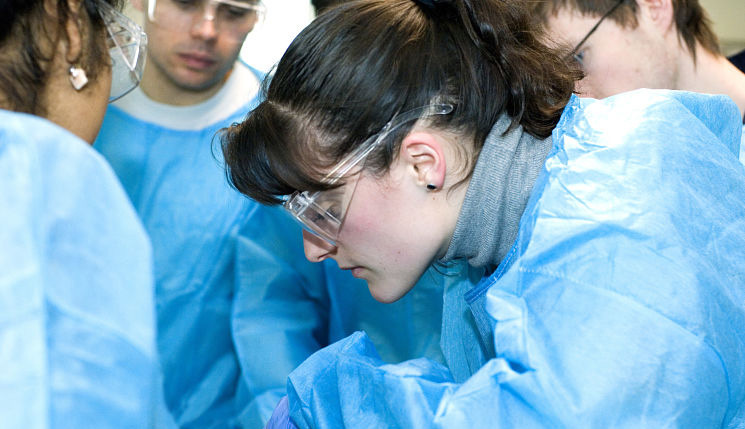 Our research ethics and standards
We have several internal policies to ensure we consider the ethical implications of all our research and to rigorously address potential instances of research misconduct. See our policies.
We fully endorse the UK Concordat to Support Research Integrity. The Concordat demonstrates what is expected of researchers and their employers to ensure the highest standards in research activity and we seek to achieve this, as reflected in our Strategic Plan.
Find out more in our annual Research Integrity Statement. The statement is a summary of how the University of Sussex upholds institutional research integrity and transparency by indicating numbers of research misconduct investigations.
Research involving animals
We are committed to meeting or exceeding all external ethical and regulatory requirements for research, including research involving animals.
We are a signatory to the Concordat on Openness in Animal Research, which aims to help the public understand how and why animals are used on its behalf in scientific, medical and veterinary research in the UK.
Our position is set out in a formal statement [PDF 172 KB] that includes the statistics on the use of animals in research that are returned annually to the Home Office.
See more information about research and procedures involving animals, including the minutes of meetings of the AWERB (Animal Welfare and Ethical Review Body).
Key contacts and procedures
The Pro-Vice-Chancellor (Research and Enterprise), Professor Keith Jones, acting as the institutional 'Named Person' has responsibility for ensuring the integrity of proceedings conducted under The Procedure for the Investigation of Allegations of Misconduct in Research.
General queries can be addressed to Vanessa Cuthill, Director of Research & Enterprise Services.
Contact us
Vanessa Cuthill
Director of Research & Enterprise Services
rgoffice@sussex.ac.uk
Research and Enterprise
Falmer House
University of Sussex
Brighton, BN1 9QF
---
You might also be interested in: