University of Sussex
Jahangirnagar University
Funded by Research England's International Development Challenges Fund (IDCF)
Overview of Research Project
The 2013 collapse of the Rana Plaza garment factory building in Bangladesh - which resulted in the deaths of at least 1,134 people - exposed poor conditions in the global garment industry and the failures of 30 years of 'stateless' neoliberal labour governance. Neoliberal regulations circumvent the state with assumptions of local corruption and regulatory incompetence, rather than strengthening local institutions, building capacity, and enhancing the rights of workers to organise and advocate for themselves. With a focus on workers' right to compensation for occupational death or injury, our research moves beyond the neoliberal approach to consider how centring labour rights and social protection can raise labour standards.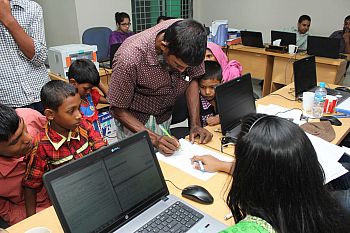 This research project, jointly conducted by the University of Sussex and Jahangirnagar University in Dhaka, will conduct in-depth interviews with 100 recipients of compensation for the Rana Plaza collapse, to explore diverse experiences of compensation with a focus on gender, disability, and age across three domains:
the claims-making process,
the impact of compensation on livelihoods and family life, and
the pursuit of legal accountability for labour rights violations.
The research will be undertaken from 2019 to 2020, and will produce evidence-based policy recommendations to advance two of the UN's Sustainable Development Goals: 'decent work' for sustainable economic growth (SDG 8), and the eradication of poverty with social protection systems (SDG 1).
We will update this site with the publications and policy briefings that emerge from this research.
---
Images courtesy of Tazreen Claims Administration