Reasonable adjustments for students with Specific Learning Difficulties: Green flag provision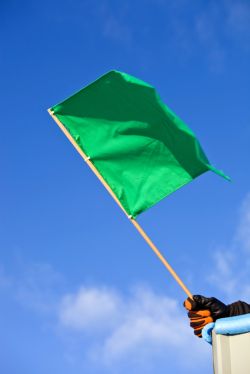 The Equality Act 2010 consolidated and streamlined previous anti-discrimination legislation and introduced new measures which reinforce the requirement for institutions to be anticipatory and proactive in supporting disabled students. Embedding reasonable adjustments in teaching meets this requirement to be proactive and anticipatory of the needs of students with specific learning difficulties (SpLD).
Following a successful initiative to promote inclusive teaching of students with specific learning difficulties (dyslexia, dyspraxia, etc) in which a number of University departments participated, all students whose main support needs would be met by a set of reasonable standard adjustments are now identified by a green flag on Sussex Direct. There is a BIS guide with screenshots to demonstrate how this information is provided in Sussex Direct.
Incorporating the green flag adjustments into teaching means that staff should not have to take any further action with respect to these students unless additional support needs are also notified. Furthermore, by making these changes the learning experience of all students will be enhanced.
A template has been developed which outlines the adjustments that were agreed as good practice for the pilot project and that are now to be embedded in teaching methods and materials across campus. Schools or departments are expected to set their own guidelines for making these adjustments, either by replacing the university level notes with their own notes, or presenting the guidelines in another format more suited to disciplinary context.
The menu on the left will take you to pages providing detailed guidance on: