Elements implementation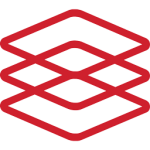 Elements is a Current Research Information System (CRIS) that has been procured by the University.
Elements supports the management of research activities by providing one single point of organisation, presentation and reporting for all scholarly and research activities, including research outputs.
Access to Elements will be granted school by school, from the end of January 2020. Each school will be notified when access is granted.
When will Elements go live?
Elements will launch in January 2020. By that time, all current research data will have been migrated from existing systems into Elements.
You will not have to upload your existing publications as they will be automatically pulled in from Sussex Research Online. Your current research profile will also be pulled in automatically from Sussex Direct.
The Library will be offering training and support for all Academic Schools to help with the transition.
What are the benefits?
Enhanced usability and user friendliness of research systems.
A one-stop shop of information for CVs and research profiles.
Increased external visibility of Sussex research expertise to facilitate research collaboration
Improved tools for research assessment exercises.
Improved reporting for research capability and research activity.
Will Elements integrate with other systems?
Elements integrates with several systems, helping to reduce manual data entry. This includes the automatic integration of author identifiers from ORCiD, Scopus, ResearcherID, arXiv, figshare and SSRN.
Elements also integrates with several databases such as Web of Science, Scopus, MLA, arXiv, RePEc and PubMed, enabling you to 'claim' your publications in one click.