Improving students' academic practice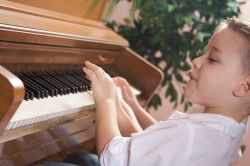 Much academic misconduct is not intentional, but arises because students lack essential skills and understanding. This page will suggest a few ways to improve students' academic practice and thereby reduce cases of plagiarism, collusion etc.
Traditionally, introducing students to the rules of academic practice has been part of an induction process or added to module handbooks. This has not always been successful as students can be overwhelmed by all the information they receive when they first arrive and handbooks are not always read from cover to cover. Advice about academic misconduct and/or plagiarism can also be ignored because students think it only applies to those intending to cheat and do not appreciate that it is about their day-to-day study habits.
If we look at things from a different perspective, and instead of worrying about the academic misconduct of a few students we focus on the academic conduct of all students then there are lots of things that we can do to improve practice amongst students and thereby reduce cases of plagiarism, collusion etc. The university provides a range of resources and guidance for students including the extensive Study Success at Sussex (S3) website, but there is also a lot that individual tutors can do.
Modelling good academic practice
Tutors know that there are rules about all sorts of academic activity, but students don't arrive knowing those rules. If we think of students' time at university as an academic apprenticeship then the tutor becomes a role model for good academic practice. Students will notice how you do things, and will assume that is the right way. So it is important to always provide references for the ideas and information you pass on to students, in handouts, on Study Direct and/or in presentations. When you give that information, make sure you do so in the format that students will be expected to adopt in your school. There will also be conventions specific to your discipline that your students should see you using, and that you should explain to them.
In-class activities
It is important not to rely on the handbook as the only way of conveying information about the proper way to reference, the rules around collusion etc. Using a little lecture or seminar time to explain things to students and give them the opportunity to ask questions is beneficial. If you can do this in an interesting or fun way so much the better; some people use in-class team quizzes to get students thinking about the things that need to be referenced and the information that they need to provide.
Formative assignments
People don't generally learn skills by being lectured about them, or reading about them, but by trying to do the thing for themselves and getting feedback on it. Including some formative assessment tasks that focus on aspects of academic practice, such as referencing, paraphrasing, creating bibliographies, producing lab reports, writing field notes etc. can be a great help to students. For example, the first piece of work on a module might be an annotated bibliography, or a book report, that will allow students to get used to handling sources in an academic way.
You can find more reading and resources on study skills amongst the TLDU web links.