Victoria's story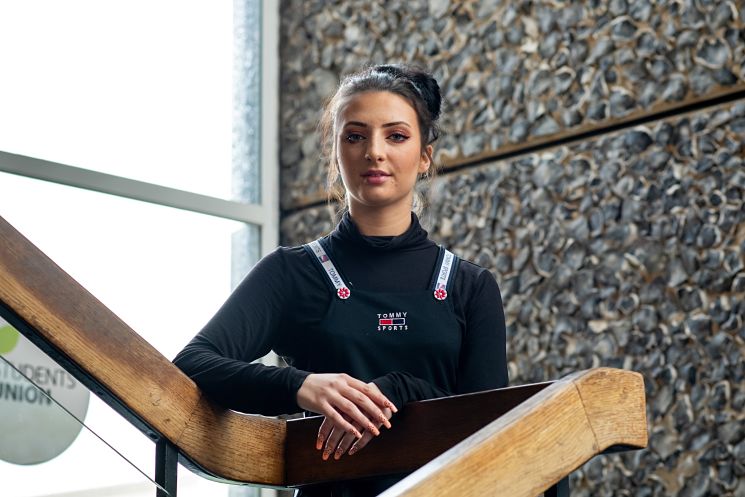 I wanted to know how we could move beyond typical representations and give people a voice."

Victoria Gill


American Studies (with a study abroad year) BA
'I was going to do a fashion journalism course in London, but when I was studying sociology A-level I became really interested in how class and race is represented in society. I wanted to know how we could move beyond typical representations and give people a voice. So I typed "class and race" into Google, and American Studies came up, with Sussex being one of the best universities at which to study it.
'When I came to Sussex I soon realised that the University provided so much more, especially in opening my mind to feminist viewpoints. I wanted to take issues such as the "male gaze" and the victimisation of women, and look at ways of empowerment that go beyond what's written in an essay, or middle-class people talking in a classroom.
'That's why, after studying for my year abroad at Occidental College in Los Angeles, myself and two friends, Georgina Martin and Yazz B, set up the University's first fashion magazine, Fabrik, with the motto "reclaim, redefine, empower".
'We did our first runway show, organising it in just three weeks, to showcase trans issues, people of colour, sexuality in terms of religion, disability – loads of different issues – and bring fashion into it. We developed partnerships with vintage boutiques in Brighton and worked on themes with each of the models. For example, we had an Asian man dressed as a bride, and a black woman in a suit.
'I think when fashion is done right it has the power to bring people together. Our magazine has a diverse committee of people – from across the university and from all races and ethnicities. And our show reached a wide audience, including those who wouldn't usually engage with feminist or race issues.'
You might also be interested in: