Joshua's story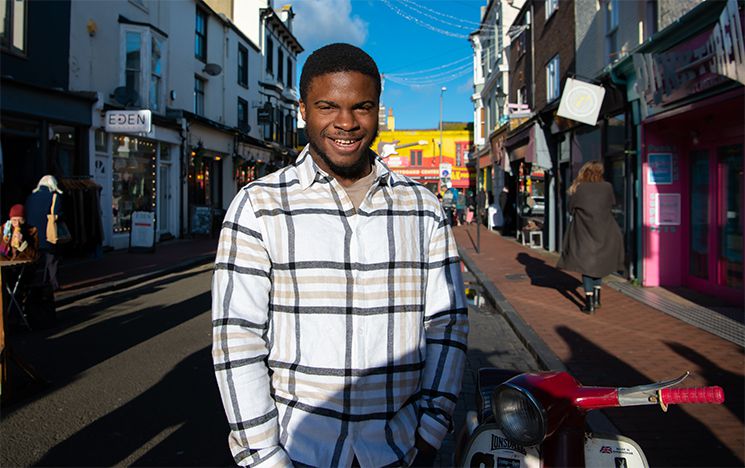 Since living in Brighton, I've been able to explore my artistic side a bit more."

joshua aiyenuro


Economics BSc
Student Connector (Spirit of Sussex Award)
"Since living in Brighton, I've been able to explore my artistic side a bit more. It's always been in the background – I like doing pen and ink drawings of people and nature – but here I've met creative people, and joined societies, and I can see now how I can push it.
"I've always had a business mindset, which is why I chose to study economics rather than art. I realised that I can always do a degree in economics and add in my art, but I don't think I could easily do it the other way round.
"I've been working as a Student Connector since my first year, which means I have paid employment to work alongside the University's staff on a particular project. This was my first job. My role has been to develop the social media side of promoting the Spirit of Sussex Award, which is a points-based award to encourage students to do a range of activities outside of their academic studies. This could be joining clubs and societies on and off campus, doing voluntary work, being involved in workshops, or training in something.
"The experience has been great. It's given me confidence in working with people and solving problems, and I now have skills that can be transferred into other work experiences.
"My ambition after Sussex is to work for a small start-up, try a few different roles and take it from there. Quite a few of my friends have started businesses and I can see how exciting that is.
"My latest art commission is for a Brighton guy who started Poems by Post. He commissions different poets to write a poem each month and different artists to create art work. This then gets sent to those who subscribe to the service. It's a really good idea."
You might also be interested in: