Archie's story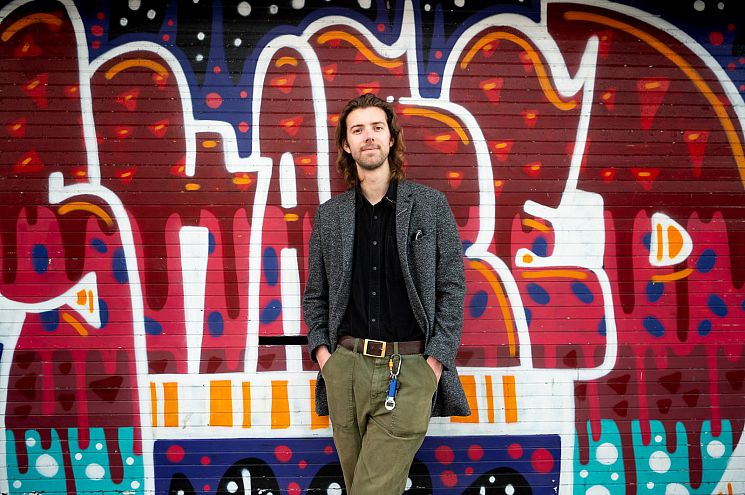 The highlights for me include being in bands with some people on my Music Technology course."

ARCHIE SAGERS


Music Technology BA
"I came to Sussex for an Open Day and I was really impressed with the campus. I'd heard good things about the music scene in Brighton. It was a toss-up between a few different places but when I came to campus, I just loved the whole atmosphere.
The highlights for me include being in bands with some people on my Music Technology course. I really enjoy playing live gigs in independent venues in Brighton.
I grew up listening to a lot of music – my dad loves bands like The Cure – and my degree has given me the opportunity to compose and make music. At the moment I'm doing film music and music of the 20th century as my modules. I'm really enjoying making scores for films.
Next year I'm doing a studio project, recording some demos for an album that I'm writing with a band I've formed.
I've also set up my own record label, Crafting Room Recordings. In the beginning it was just for friends to release cassettes. But after going to gigs in Brighton, I started to work with other artists, putting out cassettes and now vinyl.
I set up the label because I wanted to make a place where I could release my music and my friends' music together. It's a not-for-profit label, so all the money either goes back into the label to help the new releases, or directly to the artists I work with.
I'm also doing a music innovation and enterprise module, which is about getting experience in industry. My project is about trying to make a community of artists in Brighton through a series of gigs and some releases. Artists can't make a living from streaming, so that's why I want to help them through cassette sales and merchandise.
When I graduate, I'd like to stay in Brighton, working on my label, playing in bands and putting on gigs, doing freelance photography and writing."
You might also be interested in: