Campus life
A healthy social life is a massive part of being a student. Home to great facilities in a stunning location, our campus is designed to help you make the most of your time here.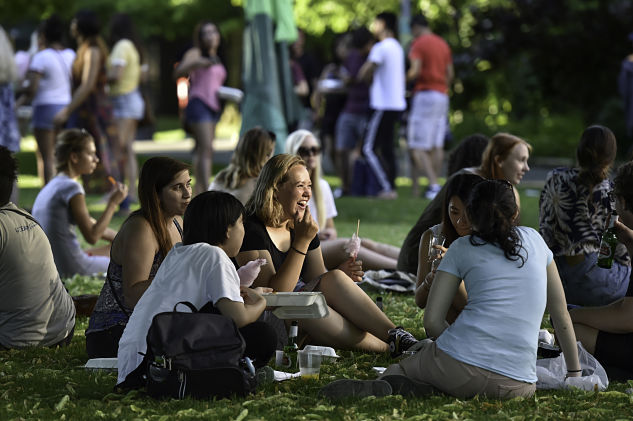 In your first year you will be spending a lot of time on campus, where everything you need is on your doorstep, including shops, a supermarket, cafés, bars and a health centre. Read more about campus life below.
Accommodation
We have a variety of housing available on campus which means you can live a short walk from where you learn and socialise. You can apply for University-managed accommodation once you have received an offer from Sussex.
Find out about our accommodation
University of Sussex campus: Live and Learn
Bars, cafés and restaurants
Enjoy nights out at one of our student bars where you can listen to live music, watch sport and take advantage of food and drink at student-friendly prices.
You can choose from eleven bars, cafés and restaurants, serving everything from vegetarian food to fish and chips. There's also a weekly market selling great street food, clothes, posters, music, and books.
Find out more about our Students' Union bars and cafés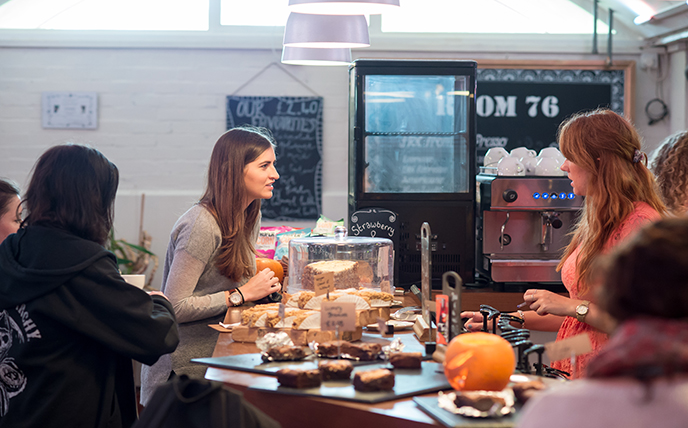 Sport
Attend a fitness class, play sports including football, cricket and squash, or join a sports society.
With two sports centres on campus, you have access to facilities including fitness rooms, sports halls, squash courts and outdoor pitches and a range of group exercise classes.
And whether you're a beginner or a sports fanatic, you benefit from discounted student membership deals.
Sport at Sussex: On your marks
Societies and events
Choose from over 230 clubs, societies and sports teams, all supported by the Students' Union.
These include dance societies, academic societies and even a ukulele society. There's also an award-winning TV station.
You can get involved in a number of events run by the Students' Union, including Freshers' Week and One World Sussex, which celebrates the diversity of our campus community.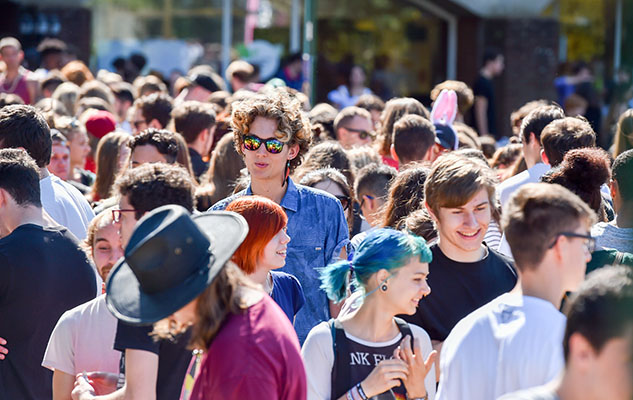 International community
There are over 140 nationalities studying at Sussex and a third of our students come from outside the UK, which means there are lots of chances to meet people from all over the world.
We have several international events on campus, from our One World Sussex week to watching the Super Bowl at one of our bars.
You can also buy international food from our cafés, shops and food stalls, including Street Diner, a weekly street food market.
And with our Language Café, Buddy Scheme and student societies, you can explore new cultures and meet others who share your interests.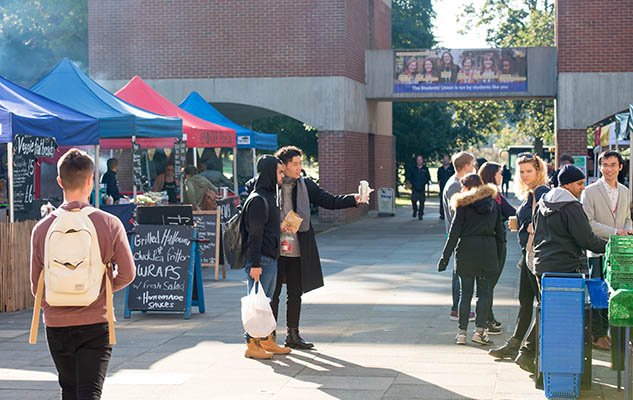 South Downs National Park
Step off campus and explore the hills and woodlands of the South Downs National Park, which surrounds the campus.
It's the perfect place for walking and cycling.
Faith and spirituality
Benefit from a variety of religious student societies and places to practice your faith on campus and in Brighton.
The Meeting House is an on-campus chaplaincy, which caters for a range of denominations, and we also have a Muslim Student Centre and a Muslim prayer facility.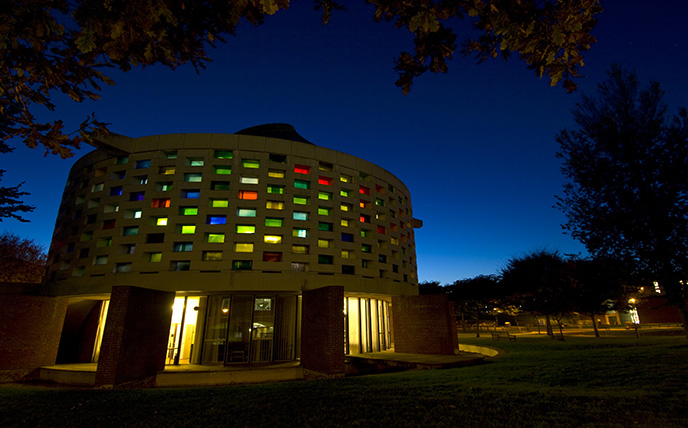 ---
You might also be interested in: