Student engagement activities
Find out how to enrich your student experience with a range of engaging activities.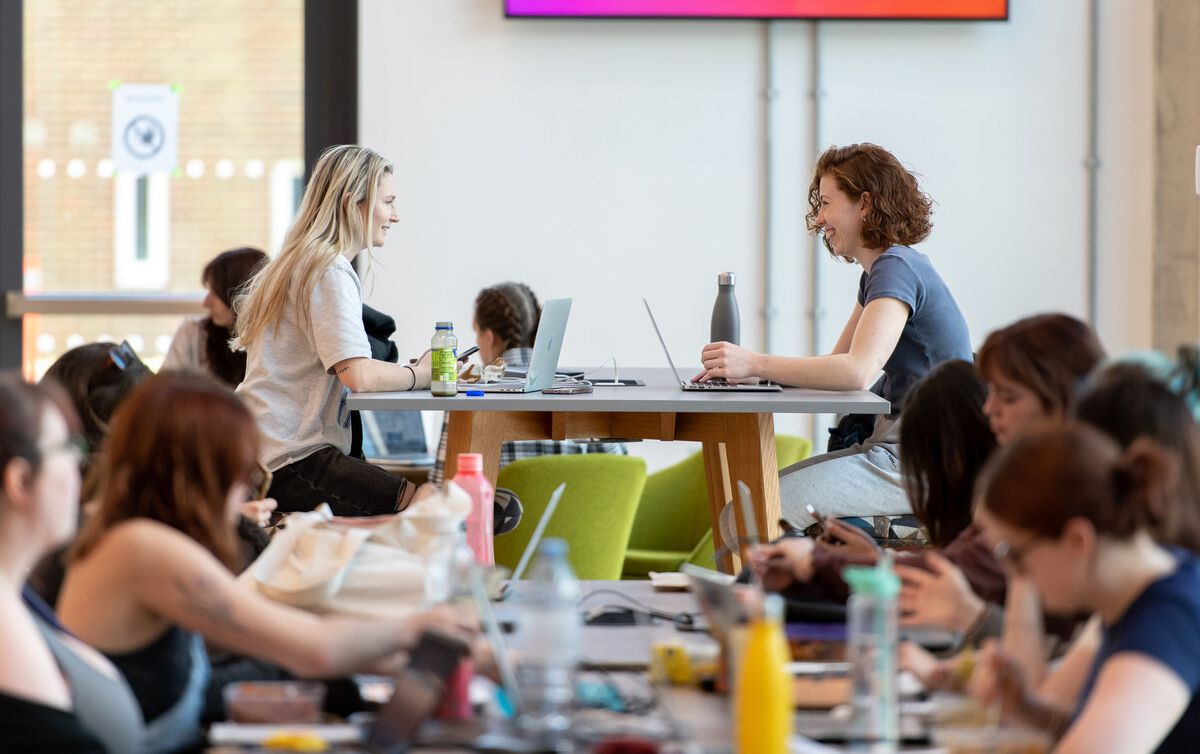 Enhancing your studies
We're dedicated to helping you succeed. Our programmes are designed to support your transition to university life and engagement with Sussex. Through championing inclusivity and togetherness we aim to give you a sense of belonging in our community.
There are many ways to enrich your experience with us. Explore all the co-curricular activities you can get involved in.
Academic skills
It's important to get the right skills to achieve academic success during your time at university. Our dedicated team are here to support you. We can help you develop essential skills for academic study.
Discover our Skills Hub, where you can explore topics including:
critical thinking
note-making
reading and research
time management
essay writing
referencing and much more.
---
Coaching Programme
We've partnered with life coaches to provide you with a minimum of six free sessions of one-to-one life coaching. Coaches provide support for you to reach your goals, tricks on how to tackle difficult situations and a safe space to be listened to.
We particularly want to support students from underrepresented backgrounds with this programme, but applications are open to all students at Sussex.
Find out more about the Coaching Programme.
---
Connector Programme
The Connector Programme involves students and staff working as equal partners, collaborating to improve the student experience at Sussex. Through co-creation, Connector teams:
develop careers support
embed technology in learning
design new course modules and more.
Find out more about the Connector Programme.
---
Student Voice
The Student Voice is essential is shaping our university and making it a fair and inclusive environment. Our programmes and initiatives help ensure your voice is heard. These include:
We aim to empower you to become storytellers and use your voice to enhance your experience at Sussex.
Find out more about how you can have your say.
---
Belong at Sussex
It's quite normal for students to feel uncertain about how they fit in at university. Belong at Sussex, a programme of activities designed with Connectors, will help you to develop a sense of belonging with us.
Community-building events include:
Mature Students Skills Day
Disabled Students Coffee Meet
Belong at Sussex Community Lunch.
Learn more about Belong at Sussex.
---
Spirit of Sussex Award
The Spirit of Sussex Award celebrates your co-curricular and voluntary achievements. By taking part in different activities, such as part-time work or volunteering, you can gain points towards either a Bronze, Silver or Gold Spirit of Sussex Award. This is formally presented at your Graduation ceremony.
This points-based award gives you the flexibility to settle into university and try new experiences at your own pace. You can start collecting points from the start of your degree and continue to earn points for participating, organising and leading activities up until you graduate.
As a new student, the award gives you the opportunity to:
quickly feel part of university life and the wider community
meet people with shared interests, skills and professional aspirations
work towards a goal beyond your academic degree
enhance your student experience by actively contributing to university life
develop professional and personal skills such as self-reflection, collaboration and networking to help prepare you for life after your degree
create lasting memories and recognition of all your experiences at Sussex.
Find out more about the Spirit of Sussex Award.
---
Brilliant Club academic mentoring
We've partnered with the Brilliant Club for this academically-focused programme. You'll be offered a minimum of six one-one or two-to-one academic mentoring sessions, partnered with postgraduate mentors who work with the Brilliant Club. Mentors work together with you to help you achieve your academic goals, from time management to revision skills.
The six-week cycle runs once per semester. We particularly want to support students from underrepresented backgrounds, but applications are open to all students studying at Sussex.
---
You might also be interested in: