Japan
Choose from more than 500 degrees. Join a society. Explore Brighton and the UK. Our Japan country guide has the information you need to know about life as an international student in the UK.
Explore the University of Sussex campus
Junior Year Abroad (JYA)
If you are a university student from Japan, you can spend a year or term at Sussex as part of our Junior Year Abroad programme.
You study academic and/or English language courses, and for some programmes, you receive credits that you may be able to transfer to your university.
Entry requirements
To find out what grades and qualifications we accept and our English language requirements:
Life at Sussex
Brighton is a city with a beautiful sea, cheerful people and a brilliant atmosphere."

Masataka Mori


International Development BA
Clubs, groups and societies
Choose from more than 200 student societies and groups, including:
the Buddy Scheme, which matches new students with current students based on your interests and includes activities and trips
the Language Café, where you take part in language exchange sessions and other activities
the Japanese Society.
Food
Brighton has a range of Asian restaurants and supermarkets, including Fortune Oriental Supermarket and Yum Yum Oriental Market. You can also buy international products from our campus market and food markets in Brighton.
Contact our Japanese alumni
Our Japanese Alumni Association (USAAJ) provide a student support network and organise activities such as:
member dinners and parties, often with university staff
British Council and Foreign and Commonwealth Office events
academic seminars
counselling prospective students at education exhibitions
briefing new students before they go to the UK.
Email James Minhas, International Officer, at j.i.minhas@sussex.ac.uk to contact the association.
I had anxieties about studying abroad, but I felt reassured thanks to the kind support at Sussex

."

Yoko Sato


Gender Studies MA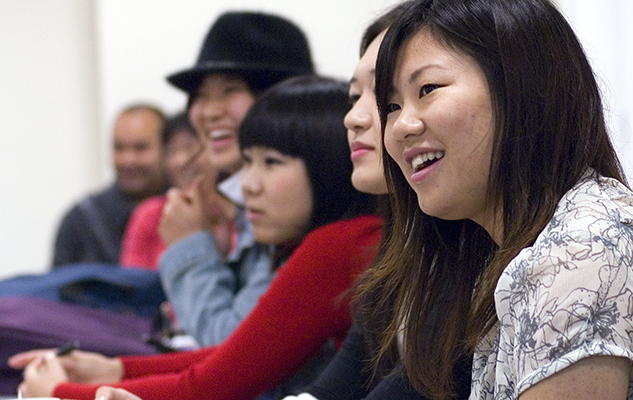 Meet us in Japan
Find out when our International Officers are visiting Japan.
We don't have any upcoming events in your country, but you can fill in our enquiry form to find out about studying at the University of Sussex.
Contact a Sussex representative in Japan
Our representatives in Japan can provide information and advice, and guide you through the admissions process.
Tokyo
Email: study@beo.jp
Address: 5th Floor Forecast Shinjuku South Building, 4-3-17, Shinjuku, Shinjuku-ku, Tokyo, 160-0022
Email: tokyo@ukeducation.jp
Address: Takagi Building 3F, Kamiosaki 2−15−14, Shinagawa-ku, Tokyo-to, 141-0021, Japan
Osaka
Email: osaka@beo.jp
Address: 3rd Floor Inoi Building 2, 2-9-19 Shibata, Kita-ku, Osaka, 530-0012
Email: osaka@ukeducation.jp
Address: 2F Nissei Building East, 2-2-13 Shibata, Kita-Ku, Osaka, 530-0012
Partnerships
We work with universities in Japan on staff and student exchange and joint research programmes. Our partner universities include:
University of Tokyo
Doshisha University
Waseda University
International Christian University (ICU).
---
You might also be interested in: