Fees for returning students
Find out how much you'll pay in fees as a returning student.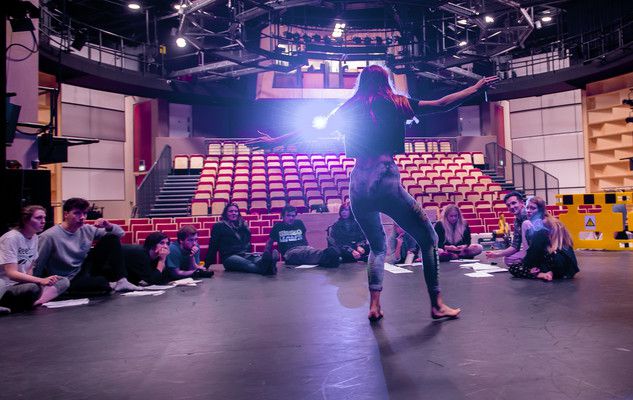 Fees are shown for information only and may differ to the exact fees that you pay. Please refer to your Sussex Direct account to find your fees, or speak to our Student Accounts team.
Fees for students returning in 2022/23

Fees for undergraduate students returning in 2022/23

Home and Islands students: Tuition fees for returning home and Islands students are unchanged and will be £9,250 for the 2022/23 academic year.

These fees are subject to regulatory approval and please note that fees may change in subsequent academic years. This will be in line with the future Government reviews of university fee levels.

International students who started in 2020/21

If you started your course in 2020/21, fees are set to increase each year over the duration of your degree by 3.0% per annum (subject to rounding for administrative purposes and assuming you don't have a break in your studies). Tuition fees for returning international undergraduate students will rise to:

standard lower rate: £19,625 (for the academic year 2022/23)
standard higher rate: £23,870 (for the academic year 2022/23)

International students who started in 2021/22

If you started your course in 2021/22, fees are set to increase each year over the duration of your degree by 3.0% per annum (subject to rounding for administrative purposes and assuming you don't have a break in your studies). Tuition fees for returning international undergraduate students will rise to:

standard lower rate: £19,050 (for the academic year 2022/23)
standard higher rate: £23,175 (for the academic year 2021/23)

See our terms and conditions for tuition fees.

Fees for Masters students returning in 2022/23

If you started your postgraduate course in 2021/22, the first year fee and annual inflationary increases (subject to rounding for administrative purposes) are set for the duration of the course at the outset.

Fees are set to increase each year over the duration of your degree by 3.0% per annum (subject to rounding for administrative purposes and assuming you don't have a break in your studies).

If you study part time over two years, you'll be charged 50% of the equivalent full-time fee in each year of study. Your second year fee – if you continue your studies without a break – will be subject to a 3% increase (subject to rounding).

See our terms and conditions for tuition fees.

Fees for PhD students returning in 2022/23

Home and EU students: Tuition fees for returning home/EU PhD students (published by United Kingdom Research and Innovation (UKRI)) are to be confirmed.

Home and EU PhD student fees are set at the level recommended by United Kingdom Research and Innovation (UKRI) annually, rising in line with inflation.

International students who started in 2020/21

If you started your course in 2020/21, fees are set to increase each year over the duration of your degree by 3.0% per annum (subject to rounding for administrative purposes and assuming you don't have a break in your studies).

Tuition fees for returning International PhD students will rise to:

standard lower rate: £19,625 (for the academic year 2022/23)
standard higher rate: £23,870 (for the academic year 2022/23)

International students who started in 2021/22

If you started your course in 2021/22, fees are set to increase each year over the duration of your degree by 3.0% per annum (subject to rounding for administrative purposes and assuming you don't have a break in your studies). Tuition fees for returning International PhD students will rise to:

standard lower rate: £19,050 (for the academic year 2022/23)
standard higher rate: £23,175 (for the academic year 2022/23)

Fees for students returning in 2021/22

Fees for undergraduate students returning in 2021/22

Home and Islands students: Tuition fees for returning home and Islands students are £9,250 for the 2021/22 academic year.

These fees are subject to regulatory approval and please note that fees may change in subsequent academic years. This will be in line with the future Government reviews of university fee levels.

International students who started in 2019/20

If you started your course in 2019/20, fees are set to increase each year over the duration of your degree by 3.0% per annum (subject to rounding for administrative purposes and assuming you don't have a break in your studies). Tuition fees for returning International undergraduate students will rise to:

standard lower rate: £17,750 (for the academic year 2021/22)
standard higher rate: £21,975 (for the academic year 2021/22)

International students who started in 2020/21

If you started your course in 2020/21, fees are set to increase each year over the duration of your degree by 3.0% per annum (subject to rounding for administrative purposes and assuming you don't have a break in your studies). Tuition fees for returning International undergraduate students will rise to:

standard lower rate: £19,050 (for the academic year 2021/22)
standard higher rate: £23,175 (for the academic year 2021/22)

See our terms and conditions for tuition fees.

Fees for Masters students returning in 2021/22

If you started your postgraduate course in 2020/21, the first year fee and annual inflationary increases (subject to rounding for administrative purposes) are set for the duration of the course at the outset.

Fees are set to increase each year over the duration of your degree by 3.0% per annum (subject to rounding for administrative purposes and assuming you don't have a break in your studies).

If you study part time over two years, you'll be charged 50% of the equivalent full-time fee in each year of study. Your second year fee – if you continue your studies without a break – will be subject to a 3% increase (subject to rounding).

See our terms and conditions for tuition fees.

Fees for PhD students returning in 2021/22

Home and EU students: Tuition fees for returning home/EU PhD students (published by United Kingdom Research and Innovation (UKRI)) are £4,500.

Home and EU PhD student fees are set at the level recommended by United Kingdom Research and Innovation (UKRI) annually, rising in line with inflation.

International students who started in 2019/20

If you started your course in 2019/20, fees are set to increase each year over the duration of your degree by 3.0% per annum (subject to rounding for administrative purposes and assuming you don't have a break in your studies).

Tuition fees for returning International PhD students will rise to:

standard lower rate: £17,750 (for the academic year 2021/22)
standard higher rate: £21,975 (for the academic year 2021/22)

International students who started in 2020/21

If you started your course in 2020/21, fees are set to increase each year over the duration of your degree by 3.0% per annum (subject to rounding for administrative purposes and assuming you don't have a break in your studies). Tuition fees for returning International PhD students will rise to:

standard lower rate: £19,050 (for the academic year 2021/22)
standard higher rate: £23,175 (for the academic year 2021/22)
You might also be interested in: