Blog
Read the latest blog entries from our experts in the field.
Due diligence rules for deforestation-free supply chains may not survive cost inflation: can digital services help?
Posted on behalf of: Dr Anthony Alexander
Last updated: Friday, 2 September 2022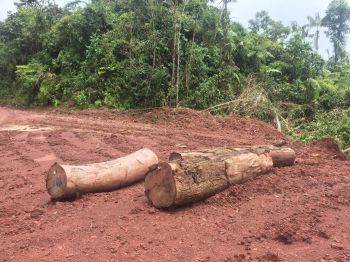 Due diligence processes regarding sustainability in supply chains have been a popular policy initiative over recent years. Conflict minerals, modern slavery, and most recently, deforestation, have all been the subject of regulated and voluntary schemes. In the UK, the 2021 Environment Act, included powers for the Secretary of State for Environment to designate certain agricultural imports as 'forest risk commodities', requiring importers to declare they had processes to check they were not associated with 'illegal deforestation', and to fine non-compliance. Other legislatures have also explored similar policies, such as the EU Directive on 'Corporate Sustainability Due Diligence' and amendments to the US Lacey Act. Within the UN, the COP26 Climate Conference in Glasgow also announced new commitments to protect forests, including from some producer countries for the first time.
But responding to such policies involves costs in addition to the previous status quo, and the question of exactly who in a supply chain should shoulder this cost (the retailer, the manufacturer, the importer, or the producer?) has been a challenging topic. For the food sector, high competition has long meant narrow margins and downward price pressure. 'Ethical' products with premium prices have struggled to build market share beyond niche consumer brackets. This pressure on who pays for increasing the sustainability of food supply chains has now been overshadowed by the cost-of-living crisis, where rising costs across supply chains put huge pressure on firms to remain competitive and keep prices in stores at acceptable levels. The goal of increasing visibility over supply chains to ensure environmental and social goals are met, runs into the risk that introducing new systems for 'monitoring, reporting and verification' inherently means additional costs imposed on businesses at the exact time they are desperate to reduce them. The challenge for sustainable supply chains will thus be to show that improved social and environmental performance can align with improved productivity and cost performance throughout the supply chain.
New technologies may be a key to this. They are transforming the management of supply chains, and some of these could directly address this dual challenge. Satellite technology has changed the nature of modern farming, allowing greater productivity though more precise use of resources. It is also used to monitor deforestation, with various services aimed at government, academic, campaigner and commercial organisations. Supply chains are also now managed through digital 'control towers', and increasingly with systems such as blockchains. How these new technologies come together will mean engaging with and considering the needs of all of those affected, from governments in both producer and consumer countries, the companies involved in all parts of the supply chain, and the relevant communities.
Meeting sustainability challenges such as deforestation is seeing an emerging sector for new digital services across agriculture, environmental campaigning, and supply chain management. Addressing risk in relation to cost, whether risk of fines, detecting fraud or other illegal activity, the cost from reputational damage from being linked to social or environmental harm, or simply of inefficiencies, such as food loss, in the supply chain, will be important to justify such measures as business critical instead of 'nice to have'.
Part of this evolving landscape may be the need for greater co-ordination between the many different actors in this space. Existing audit and certification providers may need to work more closely with services providing empirical data on provenance. Regulators may need to play a part in setting the standards, not least those required for the findings of non-compliance to lead to legal enforcement. Large companies are also establishing their own in-house systems for verifying provenance but may use these primarily for their own internal management and competitive advantage. The direction of travel for climate and deforestation policy, and the support for this by many major players in industry, suggests a long-term shift towards systems to prevent commodities associated with illegal or undesired deforestation entering global supply chains. Achieving this will require a patient approach, involving all relevant stakeholders, and an improved understanding of the different perspectives and pressures they face in their decision making.
At the Sussex Sustainability Research Programme (SSRP) and the University of Sussex Business School's Supply Chain 4.0 research hub, various projects have been engaging in this area, seeking to provide a holistic perspective on this rapidly changing and challenging field.
Deforestation-focused supply chain services:
Further reading: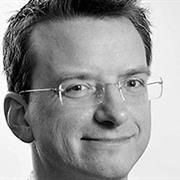 Written by Dr Anthony Alexander, Lecturer in Operations Management at the University of Sussex Business School. Anthony's research mainly concerns sustainable and responsible business (SRB) practice, generally in relation to supply chains. His main theoretical focus in recent years has been on the interplay between analytical (normative) and behavioural (empirical) decision making.
Find out more about Anthony's SSRP-funded project: ' Sustainable supply chain development in forest communities