SHL PhD Community Advocates
The SHL PhD Community Advocates are working to develop an active and supportive PhD community by engaging with researchers, promoting discussions and offering peer support, as well as contributing to SHL's seminar & workshop activities.
Call for Participants: The Sussex Humanities Lab PhD Fun/Play Spring Symposium 'Experimental, Interactive and Playful Research Methodologies' Further information
Please submit abstract by 12 noon on the 23rd of March to h.randall@sussex.ac.uk
SHL's Community Advocates 2022-23 are: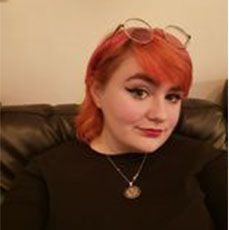 ELLIE PRIEST
Doctoral Researcher interested in Queer History, museums and archives
My background is in Anthropology and History (BA) and Contemporary History and Politics (MA). My current research focuses on alternative forms of historical work of knowledge production taking place in Queer history groups across Brighton and London. Outside of my research I work as an educator in schools, community projects and museums. I like good music, bad TV and working on mycelial Zine 'Mush-Rooms'.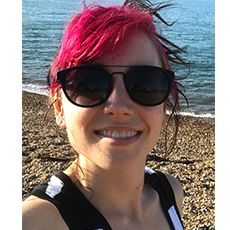 HANNA RANDALL
Postgraduate researcher in Creative and Critical Writing
My research centres around developing a neuroqueer psychogeography, neuroqueer experience of urban space and neuroqueerness in contemporary Japanese literature/art. I hold an MA in Japanese Studies from SOAS, a PGdip in Theatre Costume from RADA and have worked as a theatrical costume maker for many years. I am also a novelist, represented by the Elise Dillsworth Agency.