Sedrick N'Gotta
Read about Chevening Scholar Sedrick N'Gotta's experiences of Sussex, including his involvement with its active political scene.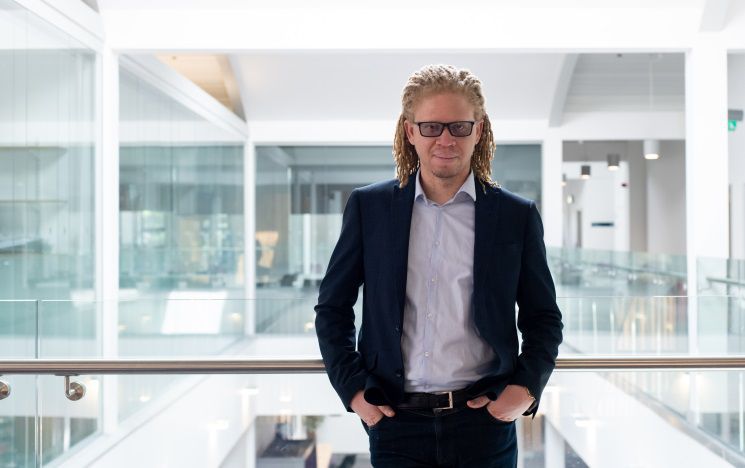 Why did you choose your course?
After more than seven years working for governmental organisations and in civil society for better transparency in Africa, I realised that I needed to strengthen my thinking and knowledge in order to pursue this ideal and make a difference to the women and men suffering the effects of corruption. As citizens, it's time to live in a world that is more accountable and where anyone, regardless of background, can really contribute to the economic and political life of this continent.
What made you apply to Sussex?
One of the reasons I applied to the University of Sussex was because it has a vibrant political scene with many political societies trying to make sense of the political environment we are living in and taking action when necessary. Examples include the Students' Union fighting for better living conditions for students and the Politics Society organising talks with high-level politicians and public servants to understand the major political issues across the globe. I am an active member of the Politics Society and co-founded the Sussex West Africa Society, whose aim is to gather and connect students from West Africa with a focus on French-speaking countries such as Côte d'Ivoire, Mali or Senegal. Interestingly I am the first student from Côte d'Ivoire at the University of Sussex.
What has been your experience of the University so far?
Issues related to corruption and governance are very complex and it is crucial to understand them in order to find useful solutions for increased transparency and to encourage citizen's participation in successful anti-corruption reforms. The academic staff teaching on the MA in Corruption and Governance are global experts in their fields and their knowledge and expertise enabled me to better understand corruption and governance issues and gave me key insights to develop solutions. The support the academic staff provide is not just academic; they were mentoring my journey at Sussex, whether for academic, student or personal reasons.
How has your Masters at Sussex helped you develop?
I am happy to have built a very strong network in the governance and anti-corruption fields. Seventy percent of my classmates were anti-corruption or compliance practitioners before studying. From a compliance officer of a recognised bank in the Middle East, to an advisor of the president of the congress in Mexico, we shared challenges and solutions for a less corrupt society. Moreover, the course aligns theory and practice with an internship module. I was placed at Corruption Watch UK where I led a research project to recommend an anti-corruption reform in the public procurement sector for the UK government.
Furthermore, I had a trip to Switzerland where I had the opportunity to be a speaker on a panel about commodities and corruption at the University of Basel. During this trip, I also visited Public Eye, a world-leading NGO working on corruption in the commodities sector and visited the compliance unit of a multi-national company based in Zurich.
What are your future plans?
Once I've finished my Masters I will probably return to the High Authority for Good Governance (HABG). The HABG is Côte d'Ivoire's anti-corruption agency and it is the best place to implement the skills and resources I have acquired. In addition, I will continue with my voluntary work at the Open Africa Initiative, the not for profit organisation that provides civic technology assistance to civil society organisations.
Longer-term, I hope to play a key role in a national or regional regulation authority that influences policy for better transparency, promotes information and communications technologies for development-based programmes.
You might also be interested in: