Research features
UKRI appoints duo energy research 'champions' from Sussex and Newcastle universities
Posted on behalf of: Lauren Ellis
Last updated: Friday, 30 September 2022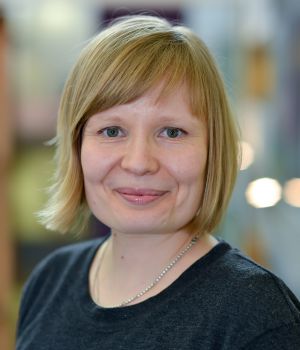 Two new Energy Demand Research Champions, have been funded by UK Research and Innovation (UKRI). Dr Mari Martiskainen, Senior Research Fellow in the Science Policy Research Unit (University of Sussex Business School) and Professor Sara Walker (Newcastle University School of Engineering) will lead the next phase of energy demand research in the UK.
Champions Dr Martiskainen and Professor Walker will develop a new phase of research, building on the knowledge developed in the Centre for Research Energy Demand Solutions (CREDS), which was set up in 2018 to look at how reductions in energy use can support the transition to a net-zero society. The overarching ethos for Dr Martiskainen and Professor Walker is to make energy demand reduction the foundation for a fair transition to net zero by 2050, and to transform understanding of how energy demand can be rapidly reduced across different sectors and users. The co-champions will undertake a consultation in Autumn 2022 with stakeholders from academia, policy, industry and NGOs. By working together with the existing CREDS consortium, a collaboration between over 100 researchers across 26 institutions, as well as other energy research community and key stakeholders, the co-champions will identify how previous research can be utilised and new interdisciplinary research developed to deliver actionable insights on the future of energy demand within the UK.
Dr Martiskainen and Professor Walker have built strong academic careers, grounded in high-impact and robust research. Their expertise is complementary, combining skills in social science and engineering. Together, they aim to play a leading role in energy demand research, to tackle both immediate and long-term issues, and to inform strategies to help meet national and global energy goals. They aim to build on previous research excellence across the UK research community, develop the next generation of research leaders and embrace Equality, Diversity and Inclusion in their approach.
Dr Martiskainen says: "We are both incredibly proud to have been selected to take this project forward. The current energy crisis has shown that many across society, be it a single person or a family, a small business or a local community centre, are struggling with rising energy costs. We need a stronger focus on how we can reduce energy demand and reduce bills while also tackling climate change. We understand the urgency of this work and look forward to collaborating with expertise across the country and different sectors so that we can help transition to an energy system that is affordable, reliable and sustainable."
Professor Walker also explained: "As co-champions, we commit to leading a Centre that further builds research capacity and promotes the expertise of its community in the UK and beyond. The consortium will explore technical and non-technical solutions to deliver urgent and significant energy demand reduction, to aid the transition to an affordable, secure and sustainable energy system, and we're very much looking forward to working with the community to drive change."
UKRI, through both the Economic and Social Research Council (ESRC) and the Engineering and Physical Sciences Research Council (EPSRC), has provided significant funding for the development of the Centre and to support the work of participating researchers, businesses and policy makers. The new centre is due to start in Spring 2023.
Dr Kedar Pandya, Director Cross-Council Programmes at EPSRC said: "Low-carbon technological changes and new societal behaviours are needed to achieve the UK's net zero targets. These Energy Demand Research Champions will provide transformational leadership and coordination for energy demand research within the UK which is critical for a resilient and secure energy system and our transition to carbon neutrality by 2050".