Floorplans
How to use the floorplans
Use the red button at the top of the page to access the Library floorplans. On the left of the floorplans you will find two different tabs titled Subjects and Places, each with a list beneath. Above the tabs you will find a search box. There is a different plan for each floor of the Library.

Browse the lists or use the search box to find what you need. If using the search box, enter the subject you are looking for or the first two letters from a shelfmark e.g. JC. Use Library Search to identify the shelfmark of an item.

Select your chosen subject or place from these lists and the corresponding location will be highlighted on the floorplans. Select one of these highlighted shelves on the floorplan to find the precise range that you are interested in. These match the range guides posted on the end of each shelf (photo below), so you know exactly where to find your chosen item in the Library.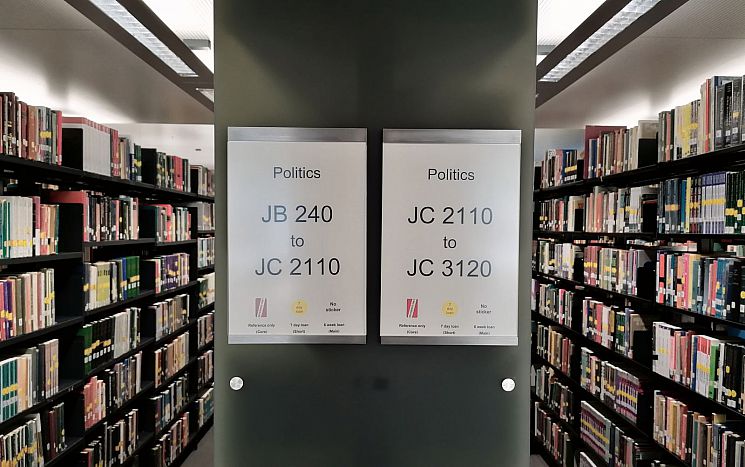 Listen to the
Library audio tour
to find out about some of the key places in the building.