If visiting the Library you will first need to make a Click & Study or Click & Collect booking. Find out more about our digital services.
---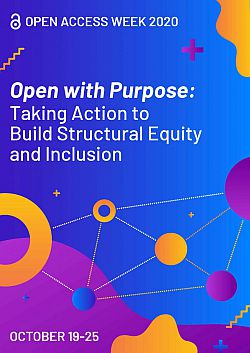 October 19th- 25th is international Open Access Week
This global event is an opportunity for the academic community to learn more about the benefits of Open Access, and to help inspire wider participation in helping to make Open Access a new norm in scholarship.
Open Access to information has the power to transform the way research and teaching are conducted. It has direct and widespread implications for academia and for society as a whole.
Throughout the week we'll be exploring open data, publications, and knowledge at a series of events. For more information about the week, visit our research support pages.
Contact us
We greatly value your feedback, if you have any comments or suggestions please get in touch.