Sussex Artificial Intelligence Institute, Zhejiang Gongshang University
Study for a Sussex degree in your home country – our partnership with Zhejiang Gongshang University China, is training hundreds of students in artificial intelligence related courses.
About the partnership
In 2020 we were extremely proud to launch The Sussex Artificial Intelligence Institute, Zhejiang Gongshang University (ZJSU), the first of its kind in China. The Institute offers four undergraduate and postgraduate degrees in Robotics and Artificial Intelligence; and has enrolled over 300 students in its inaugural year. The institute offers an exciting new way to go beyond physical space and considers broader global and societal needs.
The teaching, curriculum, regulations and student support have been jointly designed so that students have a combined ZJSU and Sussex experience. Their learning is shaped by UK teaching which influences their outlook once they graduate, opening up opportunities that they wouldn't have without the joint degree programme which is especially important in this multi-cultural and changing world.
Sussex and ZJSU mutually benefit from the collaboration, with teachers developing their experience, knowledge and industry links by working closely with their UK and Chinese counterparts. The joint institute gives Sussex access to Chinese markets and industries enabling broader, stronger and intriguing collaboration opportunities while students benefit from a powerful combination of shared knowledge, skills and resources.


---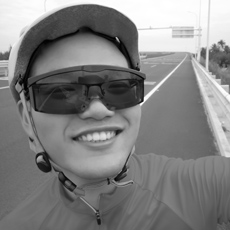 "

I greatly enjoy the learning and teaching facilities and effective communications between students and teachers, I am also very happy that we have many opportunities for internships

."
Hao zhang


---
Teaching and student support
Teaching of all four degrees began in September and has been a great success. The institute is supported by Sussex Centre for Language Studies who have provided co-designed pre-sessional English courses that have given students a detailed understanding of the English language, enhancing their learning experience. We have also established the Joint Institute Ambassador scheme where Sussex students from the UK campus engage with and support students in China. The scheme has been well received and students have showed how they can adapt to the new way of working.
We work with ZJSU on recruitment and promotion through facilitating workshops and meeting with prospective students. The institute has begun the process of recruiting the 2nd cohort of students where we anticipate the programme to reach capacity again this year.
The institute opens up a wide range of opportunities, providing pathways to teacher training, research exchange, knowledge transfer and beyond.
---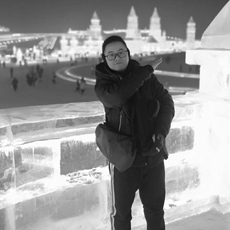 "

I feel lucky to be able to advance my problem-solving skills and English language speaking capabilities

."
Zhuoyu Zhang
---
You might also be interested in: