The following are the partners with which CHEER will work on the Higher Education Internationalisation and Mobility: Inclusion, Equalities and Innovations project.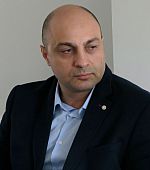 Dan Doghi, Programme and Studies Officer, Roma Education Fund
Since 2012, Mr Doghi has been a member of the REF management committee and is the Higher Education Programme Manager at the Roma Education Fund in Budapest. He is presently in charge of the implementation of the largest tertiary education Scholarship Programme for Roma in the region, with four distinct schemes spanning 16 countries in Central and South Eastern Europe. He is also a member of the Board of the European Roma Rights Centre (ERRC), volunteering to support the work of the organization, contributing to defining its priorities and focus, and furthering its development and fundraising activities.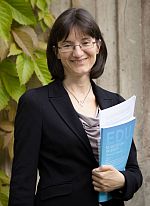 Professor Nafsika Alexiadou, University of Umea, Sweden
Professor Alexiadou completed her doctorate degree as a Rhodes Scholar at the University of Oxford, in 1999, after doing a Masters in Education (Hull, UK, 1992), and a Master of Science (Oxford, UK, 1994). She originally trained as a primary school teacher in the Dimocritio University of Thrace in Greece (1990)
She has worked in the Universities of Keele (UK), and Univesity of Macedonia (Greece) before coming to Umeä in 2011. Her research interests are in the areas of Education policy and governance, European education and education policy making, Comparative studies and social research methodology, and professionalism and professionalisation in education.
Professor Alexiadou's current research explores issues of European Union governance of education and its relationship with national policy making. She is working with Dr Bettina Lange (Centre for socio-legal studies, Oxford) on the application of new modes of governance in education policy. Past research explored questions of education policy and social exclusion in the UK and in Europe, and work on changing professional identities with the Further Education sector.

Dr Mayte Padilla-Carmona, Senior Lecturer, Department of Research and Assessment Methods in Education, Universidad de Sevilla, Spain

Mayte has been a Visiting Scholar of the University of Sussex (UK) and at the University of Nottingham (UK). She is part of the expert panel of ANEP (Spanish Agency for Research Projects Evaluation) and her research interests include Educational Research, Widening Participation in Higher Education, Gender and Education, as well as Career Guidance and Social Inclusion.