Amy Sheppard
Amy joined Sussex through Clearing in 2016. Now in her final year, she feels the course combination she was offered at Sussex has been ideal for her.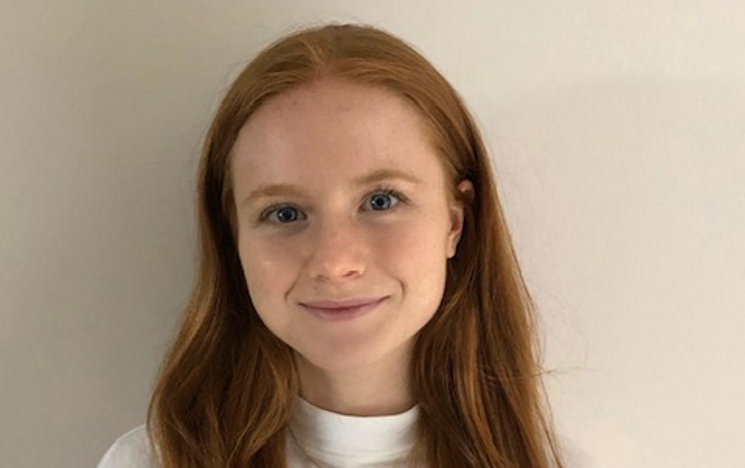 When I missed my grades to study psychology at another university I was suddenly faced with Clearing, a position I didn't expect to be in. I called Sussex first as they had a great reputation for psychology. I spoke to a really helpful man on the Sussex Clearing line and I was amazed at the range of psychology courses.
I was able to choose Psychology with Neuroscience, including a professional placement year. I think I was so heavily focused on going to a Russell Group university that I dismissed applying anywhere else. So it was lovely to get to do the course I had originally wanted to do, especially as it meant I'd get to live in Brighton too.
I understand the pressure of feeling like you have to go to a Russell Group uni and the disappointment of missing grades, but I have been so impressed with the quality of teaching at Sussex, and with the commitment of my supervisors who are so passionate about their work.
I learnt directly from academics featured on TV and with their own published books and leading research. There is a real mix of learning styles and opportunities to meet people and discuss ideas from different perspectives. You'll also find so much support at Sussex if you need it and the lecturers' office hours make chatting through your work easy.
If your grades are not quite what you'd hoped for, you have not failed. If you are coming to Sussex, you have so much to be excited about!"


Amy Sheppard


Psychology with Neuroscience BSc (with a placement)
The careers advisers have been great and I've been to several really useful careers events including sessions with inspiring Sussex alumni. These events can help to spark ideas and give you the opportunity to make new connections and gain advice. My placement year was invaluable for building my experience and skills - I have no doubt I have gained much more, and am better set up for a good career from my course and experiences at Sussex than I would be from a standard 3-year psychology course at my first choice uni.
Brighton really is an amazing city to be a student, especially at Christmas when the skating rink pops up by the beautiful Royal Pavilion. My friends at other unis have loved coming to visit because Brighton is such an amazing place, with barbeques and sunsets on the beach, loads of cosy cafes and bars and the quirky North Laine to explore. After 4 years there's still so much left to see – I can understand why so many students never leave!
Contact us
For general queries, ask us a question online or email study@sussex.ac.uk
If you have questions about your application, please contact Admissions on:
Here are other contact details which may be useful:
You might also be interested in: