Business School news
Read news relating to the University of Sussex Business School.
---
Professor Jeremy Hall calls for policy change in a post-COVID-19 economy
By: Serena Mitchell
Last updated: Tuesday, 8 December 2020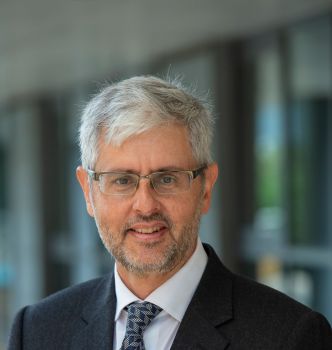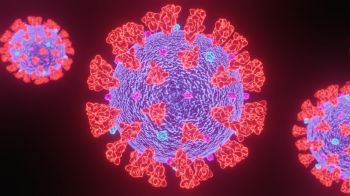 In this feature, Professor Jeremy Hall, Director of the Science Policy Research Unit at the University of Sussex Business School, discusses how the extraordinary global challenges we are facing during this pandemic provides us with an opportunity to pause and reflect on the question: How can policymakers hit the 'reset' button for a post COVID-19 world?
COVID-19 has created unprecedented global societal challenges for policy makers and industry, and exposed the many cracks in our societies. At the same time, it gives us an opportunity to reflect on how we can embark on major changes to mitigate future major disruptive events and focus on sustainability issues and other societal grand challenges that we have failed to adequately address for too long. In response, many commentaries have emerged about how this could be achieved.
For example, in a recent STEPS Centre blog, Professor Andrew Stirling found dozens of 'self-appointed pundits' claiming that COVID-19 may:
renew (or reverse) action on climate change
reform academic orthodoxies
enhance scientific collaboration
de-globalise infrastructures
accelerate energy transitions
mobilise political movements
improve social justice
reduce consumption
achieve the UN's Sustainable Development Goals
rejuvenate democracy
reorient capitalism
restructure the economy
and generally, steer possible futures for the planet.
Pressing the reset, or just the restart button?
These commentaries suggest that, while Covid-19 continues to cause major economic and social hardships, it also provides a panacea for policy makers to embark on societal transformation, an opportunity to 'press the reset button'. However, while the potential for societal transformation may be possible, it is far from inevitable. Furthermore, it remains unclear which direction we may end up taking – in addition to the political will, does our society possess the capabilities to address issues with which we have been procrastinating over the last few decades, or will we instead attempt to return to normal, i.e. pressing the 'restart' rather than 'reset' button?
Here at SPRU, we are considering how our research can help understand the uncertainties of what COVID-19 has created in our societies, and what policy responses and capabilities can be developed to transform the post-COVID-19 environment. Some examples of COVID-19 related SPRU research (by no means comprehensive) are listed below.
Drawing on extensive and unique SPRU experience
SPRU and its wider network of research collaborators and alumni have extensive experience in the fields of science & technology policy, sustainable development and innovation management, areas which are ideally positioned to shape the post-COVID-19 environment. However, our research differs from many other academic institutes and the speculative commentaries that have recently emerged in the 'blogosphere'.
We focus on our tradition of problem-focused, multidisciplinary, empirical and critically analysed research of policy relevance. We have also long recognized that innovation is both a driver of economic development and social well-being, as well a major cause of social and environmental disruption and unintended consequences, i.e. a paradox rather than simply a panacea.
Studying societal challenges
For students, we offer MSc courses that provide the knowledge and capabilities to understand and contribute towards addressing complex societal challenges such as COVID-19. Our approach builds on a long history of world-leading research in science policy, sustainability, and innovation management. This includes three policy-focused courses in Science and Technology Policy, Energy Policy (also available online), and Sustainable Development (also online), as well as two management-focused ones in Strategic Innovation Management and Project Management.Here's an example from a recent class:
Last autumn Oluyinka Oyeniji, (MSc Science and Technology Policy) had been studying the impact of a global pandemic through a simulation exercise at SPRU and had concluded: "The world was never ready to respond adequately to a global pandemic." As the real-life crises has unfolded, Oluyinka observes:
"Investigating the source of the pandemic, its impact on the economy, developing vaccines, test trials, reacting and closing borders have necessitated policy analysis and promulgation daily. Yet, it exposes our lack of preparedness. A major lesson learnt has been to consider a proactive policy analysis for times such as this. Governments require a set of protocols ready to be activated instead of trying to play catchup or combating the scourge. We are left too exposed even though it also promotes new opportunities of virtual communication and learning."
Keep up to date
If you are a policymaker, innovator, business, or researcher considering any of these big questions right now you can follow SPRU on Twitter for our latest news and research insights. You can also keep up to date with news from across the Business School on our Linked In page or news channel.
Examples of SPRU's COVID-19 Research
Sustainability Revolution
Former SPRU Director, Professor Johan Schot and Dr. Bipashyee Ghosh are exploring the pandemic through the Deep Transitions framework, and specifically how COVID-19 may bring about a more rapid Second Deep Transition, i.e. a sustainability revolution. They suggest that while COVID-19 has become disruptive, the key question is whether the world is ready to allow the pandemic to have a broader, long lasting impact on how we choose to live. They suggest that a redirection of our systems towards a low-carbon circular economy, with a better balance between local and global production is needed, but that "the system response is to go into crisis mode, and then back to normal" without long term behavioural changes. They note that, although abrupt 'landscape shocks' like COVID-19 and less immediate but equally important 'landscape trends' like climate change have different impacts on system change, now is the time to invest in technological and social innovations.
Collaboration on a mega scale
Professor Andrew Davies and colleagues suggest that COVID-19 is perhaps the largest mega-project in modern history, requiring massive cross-country collaboration of a scale and urgency unprecedented in human history. Andy, a leading project management scholar with roots established in the Complex Products and Systems project started at SPRU and the University of Brighton's Centrim in the 1990s, suggests that it is essential to utilize mechanisms to learn lessons and capture the knowledge developed to address the emergency, which could later be used by governments to address other global emergencies such as climate change and poverty.
COVID-19 survey design
Dr Josh Siepel has provided useful tips on how to approach survey design and collection at this time for researchers, particularly in government and trade groups, who are keen to understand how the creative industries are responding to the crisis, and what will need to be done to get them to bounce back quickly when the crisis eases.
Impact of nutrition and food security
Professor Erik Millstone, alongside two other leading food specialists, has urged the UK Government to launch an urgent mass public messaging campaign promoting how healthy eating can boost the body's immune system against the threat of the novel coronavirus. This forms part of a wider body of research, including the work of Dr Adrian Ely and Professor Fiona Marshall on food security, the impact of rapid social and environmental change on poor/marginalised people in the UK and developing world
The STRINGS project website also features blogs considering COVID-19 and sustainability, and how global science and innovation collaboration and solidarity can have an impact. STRINGS (co-led by Professor Andy Stirling and Dr Tommaso Ciarli at SPRU and Joanna Chataway at UCL) is mapping development pathways for science, technology and innovation that best address the UN Sustainable Development Goals.
Vaccine planning
Health researcher Dr Ohid Yaqub says governments could help vaccine makers to plan ahead, by signalling how much vaccine they plan to purchase and who they would recommend to be immunized. He also warns that there is a long history of over-optimistic vaccine predictions and no indication of efficacy, so policy attention on COVID-19 should continue to focus on testing, healthcare capacity and managing lockdown.
Easing lockdown approach
Dr Joshua Moon has been tracking the emerging knowledge and understanding about the virus since the outbreak began. Looking at options to lift the UK lockdown, he has suggested a 'slow release valve' whereby limited social gatherings could be permitted, but only by adopting a phased approach to different sections of the population, accompanied by extensive testing, tracing and isolating.
Political mobilisation
Research fellow, Dr Phil Johnstone reflects in the Turning Point blog on how political mobilisation to challenge the logics that prevailed prior to the shock takes time, as other shocks in history have shown us
Poverty, power and the pandemic
In their STEPS Centre blog, Dr Saurabh Arora and Dr Divya Sharma have been discussing the relationship between poverty and power and the pandemic. Responses by governments to the COVID-19 pandemic around the world reveal how poverty is produced by social power. The pandemic points to the culpability of power exercised through the state. The STEPS Centre is co-hosted by SPRU and the Institute of Development Studies.
---
You might also be interested in: