Your named scholarship
Philanthropic scholarships come in all shapes and sizes, from offering maintenance support to First Generation students to awarding fee waivers to care leavers. Your scholarship could enable a promising black student to come to Sussex, or offer a post graduate award in the discipline of your choice.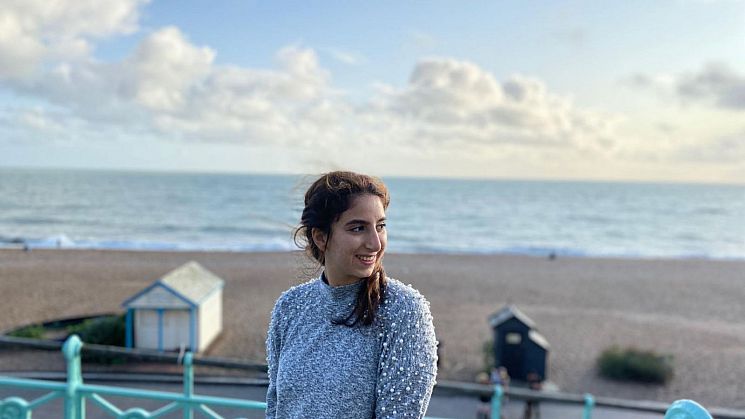 John Kinghorn (ENGG 1968) established the Kinghorn MA Scholarship for Women in Engineering in 2018. His generosity and foresight allows the brightest female engineering students, like Nadeen Alfalah (pictured), to undertake PG studies at Sussex regardless of their financial background.
John says, "Having an understanding of student financial difficulties now, compared to what I was lucky enough to experience, was certainly a factor in thinking I can maybe do something to alleviate these problems a little bit.
"It's really a question of trying to encourage talent from whatever background students might come, rich or poor."
"When I started working for Phillips after graduating in 1971, there were only a small percentage of women in the engineering profession. If you'd told me that in about 50 years' time the proportion of women would be nearly as low as it was then, I wouldn't have believed you".
I think we need to nurture those women that do come through the system in spite of everything. We could do a lot to make use of their abilities. The engineering profession needs all the talent it can get!"

John Kinghorn (ENGG 1968)
In Sussex's 60th anniversary year we are offering matched funding for new donations and scholarships. If you are considering supporting promising students and would like to discuss how to create a scholarship and receive the anniversary match, contact b.macpherson@sussex.ac.uk.
Find out more: