The Art History Travel Bursary
As part of the second year curriculum, our Art History students go on a study trip to Rome. The trip is an essential part of our students' learning experience, but requires students to pay in full for the cost. You can help students get there by supporting this bursary.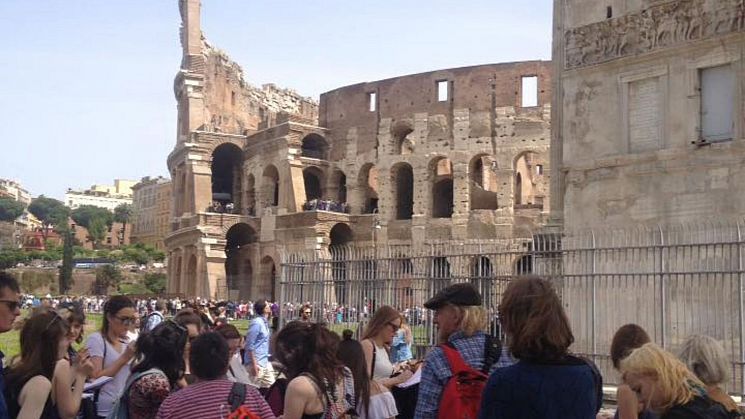 The Art History Study Trip has been running 1981, and more than a thousand students have visited Florence, Venice or Rome. This trip has been a vital experience in the Art History degree at Sussex – and Rome especially, with its coverage of material from ancient times to the present, has opened our students' eyes to the subject from all perspectives.
Going to Rome on the Sussex study trip was a once in a lifetime experience. It fuelled my passion for the subject and opened my eyes to the huge influence art has had on society for centuries."

Art history student quote
For many years, students went on this trip free of charge (including a long train journey to Florence in early times), then a contribution was asked for, whilst in recent years students have unfortunately had to pay to full cost for the 10 day trip, which is £400.
The full cost has been difficult for many students to cover in recent years, to the point where the University quite rightly questions whether the study trip is sustainable in the climate of high fees and expensive living costs in Brighton.
If you can support our Art History students, the University can confidentially help those students in greatest need.
Find out more