The Dr John Birch Music Scholarship
The Dr John Birch Scholarships enable young musicians to carry on their passion for playing and performing music whilst studying at Sussex. Open to all current students, it recognises the important role that music can play in supporting an academic life.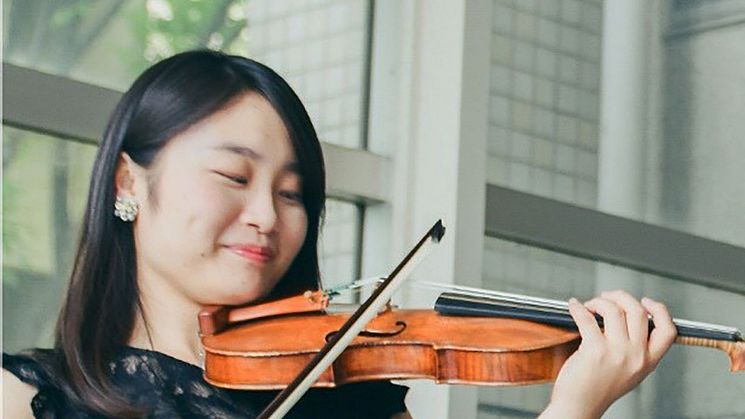 The aim of the Dr John Birch Music scholarships is to support talented musicians studying at Sussex. It is open to all full-time undergraduate and postgraduate students who have achieved a Grade 8, whether or not they are studying for a Music degree. Birch scholars receive £800 and access to the Media, Film and Music practice rooms. The funding enables students to buy music lessons, or purchase music, or repair their instrument, or develop their composition or performance skills.
In return, they contribute to the musical life of the University of Sussex, performing at recitals, concerts or alumni events.
The Scholarships were endowed from the proceeds of a concert conducted by John Rutter CBE and featuring Dame Patricia Routledge, which took place at the Meeting House, University of Sussex in March 2016.
I was over the moon when I learned that I'd been selected as a recipient of the Dr John Birch Music Scholarship. It represents the start of a renaissance of my music career, which has had to take a backseat to my MA." Guilherme Zakka
dr John birch music scholar
Dr John Birch (1929-2012) was a British organist and choral director. He joined the faculty at Sussex as a Visiting Lecturer in Music from 1971-1983. He was a Professor of the Organ at the Royal College of Music for nearly 40 years and was the University's much-loved Organist from 1967-1994. He was then appointed Curator-Organist at the Royal Albert Hall, a role which he held until his death in 2012.
Dr Birch's love of the organ and music inspired so many, and his contributions to this field are immense. His legacy continues at Sussex through the Dr John Birch Music Scholarships.
If you are interested in donating to the Dr John Birch Scholarship, or are interested in setting up your own scholarship, please get in touch with our Head of Development, Robert Yates at robert.yates@sussex.ac.uk.
You might also be interested in: